Photo by Aaron Volkening. Used under a Creative Commons license.


Stormwater management costs are on the rise.
MS4 requirements continue to become more stringent.
Aging infrastructure is nearing its useful life and will need replacement.
Can your community afford to address these issues?
 Yes, and this webinar can help.
In it, we provide real-world examples of how municipalities are working together to reduce the cost of regulatory compliance and infrastructure O&M. We also provide guidance on how to successfully negotiate intergovernmental agreements that protect everyone's interests.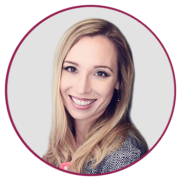 The presenter, Adrienne Vicari, is our Financial Services Practice Area Leader. Her regional approach to stormwater management is projected to save municipalities in the Wyoming Valley more than $200 million over the course of 20 years. PA DEP Secretary Patrick McDonnell praised the initiative, saying "By working together, these municipalities are reducing pollution less expensively than they could if they were making these efforts separately. I am certain that the rest of the state will be looking at their exemplary leadership."
The webinar was produced in partnership with the Pennsylvania State Association of Township Supervisors (PSATS) and is eligible for 1 secondary credit to PSATS Municipal Government Academy (PMGA) enrollees.
PSATS members can view the webinar for $20. Non-members can view it for $25.
http://www.hrg-inc.com/wp-content/uploads/2017/12/stormwater-inlet.png
628
840
Judy Lincoln
http://www.hrg-inc.com/wp-content/uploads/2015/04/Logo.jpg
Judy Lincoln
2017-12-13 11:08:42
2017-12-13 11:20:04
WEBINAR: Cutting Stormwater Management Costs Through Partnerships