Since January 2017, the staff of Herbert, Rowland & Grubic, Inc. (HRG) has grown by more than 30%. The engineering firm's western region vice president Jason Fralick attributes the growth to a long-term strategy finally bearing fruit.
"Municipal engineering has been the heart of HRG's business since the company was founded more than 50 years ago," Fralick says. "Yet our Pittsburgh office had not captured the kind of market share in this area as we had in some of our other locations across the state. We devised a plan a few years ago to increase our firm's profile in the local municipal market, and we have been able to acquire multiple new municipal clients as a result."
An improving economy has also helped to spur growth for the firm.
"Municipalities have the money now to move forward with projects they would've put on the back-burner during the recession," Fralick says.
The firm has seen the effects of this most acutely in the growth of its planning and recreation divisions. Both planning and recreation projects tend to be delayed when money is tight and municipalities must focus small budgets on high priority needs like infrastructure and public safety.  Over the last year, HRG has significantly expanded its operations in both divisions as both new and existing clients have embarked on projects in these areas.
But municipalities have diverse engineering needs, so growth in the firm's municipal client base tends to fuel growth in all of its service areas.
"Our transportation staff and our water and wastewater system staff have also grown to support the needs of our clients over the past year," Fralick explains.
New faces in HRG's Cranberry office include:
Daniel Angelo
Environmental scientist with more than 20 years of experience in permitting, threatened and endangered species coordination, environmental site assessments, natural resource investigations, wetland delineation, watershed monitoring, and more.
Michael Braun
Civil engineer with almost four years of experience designing pavement, drainage, and water system improvements; managing stormwater; reviewing residential and commercial development plans; preparing construction specifications; and performing construction administration.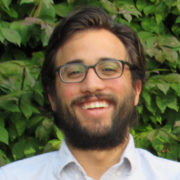 Lauren Breslin
Landscape architectural designer with five years of experience in site planning, urban and community design, grading, stormwater management, landscape planning, and erosion and sedimentation control.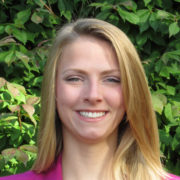 Randy Collins
Water and wastewater system project manager with 11 years of experience in sewage treatment plant design, collection system design and mapping, and construction administration in the private sector.  Collins also has four years of experience managing a municipal sewer authority.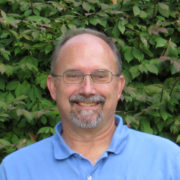 Ben Habuda
Civil engineering designer who previously worked with the Ohio Department of Transportation inspecting construction sites, reviewing post-construction stormwater management plans, and maintaining the department's post-construction stormwater management plan database.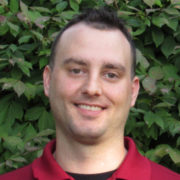 Brandon Haygood
Resident project representative with experience interpreting engineering plans and drawings for contractors, attending preconstruction meetings, and inspecting the construction of asphalt paving, water lines, and storm sewers.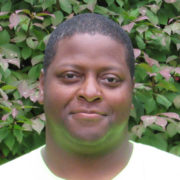 Virginia Loaney, R.L.A.
Landscape architect with 13 years of experience in the healthcare, education, recreation, government, and residential markets. Her work includes conducting land use studies, site design, utility coordination and regulatory approvals for high-rise residential and urban commercial developments, streetscapes, and national park service sites.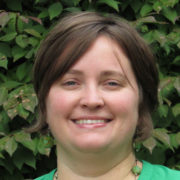 Kirsten Primm
Planner who previously served as the community development coordinator for Armstrong County.  Primm's experience there included applying for and administering funding for various projects throughout the county, preparing annual reports for various funding programs, and organizing cooperation agreements between the county and all entitlements.
Michael Thomas, P.E.
Land development engineer with more than six years of experience in stormwater design, site design, and related permitting.  Thomas provides technical oversight, design services, and construction oversight for a variety of site, utility and roadway related projects.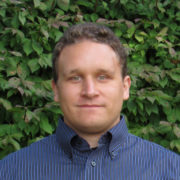 Kurtis Wolfe
Transportation designer who previously worked at the West Virginia Division of Highways preparing plans for resurfacing and intersection improvements, assisting traffic engineers with safety studies, managing inspection teams, performing load rating analyses, and preparing simple bridge repair plans.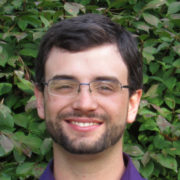 ABOUT HRG
Founded in 1962, HRG has grown to be a nationally ranked Top 500 Design Firm, providing civil engineering, surveying and environmental services to public and private sector clients. The 200-person employee-owned firm currently has office locations in Pennsylvania, Ohio, and West Virginia. For more information, please visit our website at www.hrg-inc.com.
http://www.hrg-inc.com/wp-content/uploads/2017/10/Pgh-Staff.jpg
548
733
Judy Lincoln
http://www.hrg-inc.com/wp-content/uploads/2015/04/Logo.jpg
Judy Lincoln
2017-10-25 12:53:25
2017-11-10 10:58:05
HRG's Pittsburgh Office Experiences Significant Growth