Do you know the location of your infrastructure assets?
Do you know what needs inspected and when?
Do you know which assets are most critical and carry the highest risk to the community if they fail?
The answers to these questions are crucial to protecting the safety of people and property in your community.
You're responsible for miles of infrastructure, and your job is to make sure it continues to function for the people you serve. Whether it be pipes and inlets, roadways, or bridges, you have to keep them performing at an acceptable level of service, and, more importantly, you must protect local residents and business from the consequences of failure.
This has always been a complex job, but new regulatory requirements, aging infrastructure, and tight municipal budgets make it even harder.
An asset management program can make it easier and more cost-effective, and this webinar will show you how.
Asset management is a proven methodology for determining where to best allocate your infrastructure dollars. It helps you cut through the questions and prioritize exactly what needs repaired or replaced. It can also help you effectively plan and mobilize the money to address those needs.
In this webinar, we'll discuss:
What asset management is and how it works
What types of technology is available to assist with asset management and how to determine your particular needs
The many benefits of asset management for better targeting O&M dollars; providing justification for rates, fees or budget allocations; addressing government reporting requirements; and communicating with the public.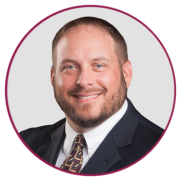 The presenter Howard Hodder is our Director of Geomatics. He has worked with dozens of communities to create asset management solutions for water, sewer, stormwater and other infrastructure assets. He has also published several articles on the topic and spoken extensively at industry conferences.
The webinar was produced in partnership with the Pennsylvania State Association of Township Supervisors (PSATS) and is eligible for 1 secondary credit to PSATS Municipal Government Academy (PMGA) enrollees.
PSATS members can view the webinar for $20. Non-members can view it for $25.
http://www.hrg-inc.com/wp-content/uploads/2017/12/HSH_AssetManagement_IMAGE_Esri-Screens.png
548
733
Judy Lincoln
http://www.hrg-inc.com/wp-content/uploads/2015/04/Logo.jpg
Judy Lincoln
2017-12-05 12:27:32
2017-12-05 12:27:32
WEBINAR: Manage Your Infrastructure Easily and Cost-Effectively