This January, Pennsylvania is celebrating the second anniversary of Act 89's implementation. Thanks to this innovative legislation, local governments today receive more liquid fuels money than they would have under the previous system and have access to several new grant programs.  Still, many local officials are not sure how to access these additional funds or maximize their use for the greatest possible benefit.  HRG has some tips to help municipalities make the most of act 89 transportation funding.
What money is available to local governments through Act 89?
Municipalities should already have seen an increase in their liquid fuels disbursements and will continue to receive additional funding for the next several years as the Act 89 funding continues to ramp up until fully funded in 2018. By 2018, municipalities will see an increase in Liquid Fuels Tax Distributions of approximately 70% over 2013 levels. In addition to the liquid fuels funding, the legislation offers several other options for additional transportation funding:
Green Light Go grants
Multi-Modal Fund grants
Low Volume Roads and Dirt and Gravel Road Funding Increases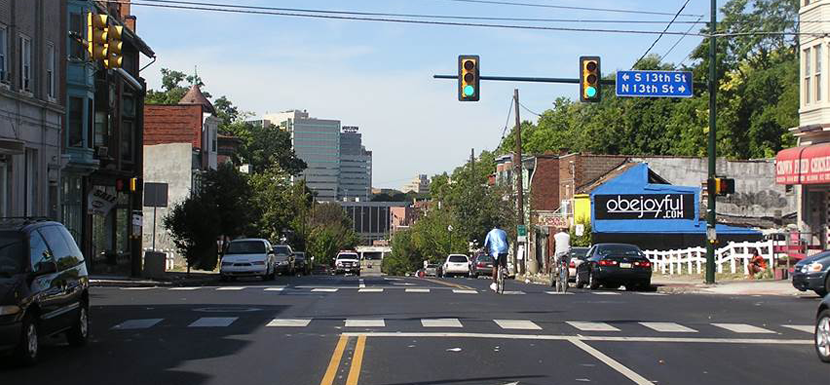 Green Light Go Grants
Green Light Go grants are competitive grants available for traffic signal improvements designed to enhance safety, reduce congestion, and improve transportation efficiency.  Municipalities can apply for these funds on a wide variety of projects, including:
The study and removal of unwanted signals
Traffic signal retiming
LED replacement
Asset management of a traffic signal system
Real-time monitoring of traffic signal operations
Traffic signal maintenance
Innovative technologies (like adapative signals)
Communications
Connections back to the Traffic Management Center
Detection upgrades
Controller upgrades
Modernization upgrades
ITS applications
Development of detour, special event, and operations plans.
Municipalities must be able to provide a 20% local match to be eligible for the funding.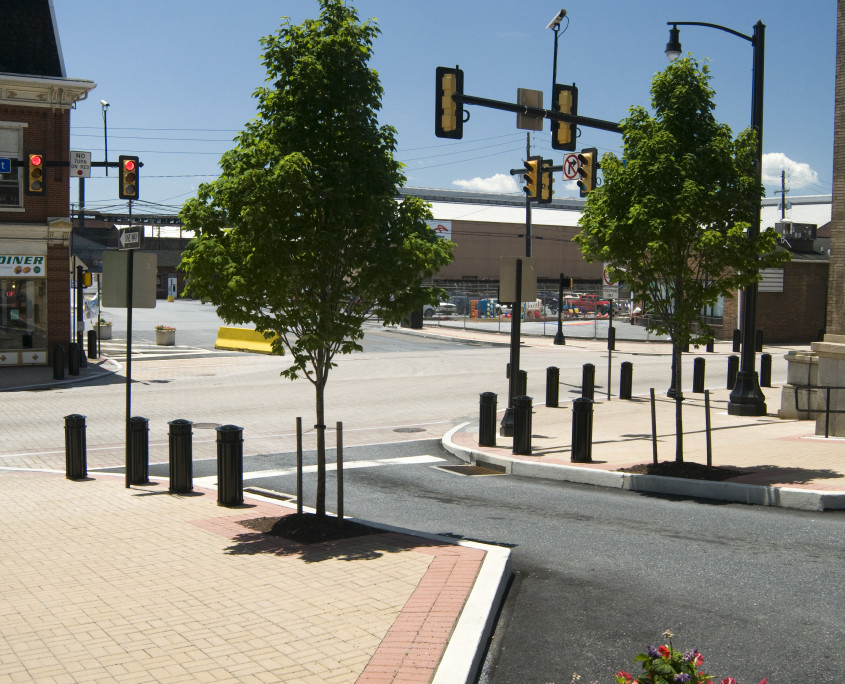 Multi-Modal Fund Grants
The PennDOT and Commonwealth Financing Authority Multi-Modal Grant Programs were designed to support projects that promote alternative modes of transportation (like bike and pedestrian trails, rail, aviation, and transit) as well as improvements to smaller, local roadways that might not otherwise receive funding (since federal funding prioritizes highway improvements over other modes of transportation).  This competitive grant program funds projects such as:
Bus stops
Park and ride facilities
Sidewalks and crosswalks
Bicycle lanes
Local roads and bridges, including

Intersection reconfiguration
New lane construction
New roadway construction

Streetscapes
Lighting
Pedestrian safety enhancements
Signage and pavement marking
Again, municipalities must have at least a 30% local funding match in order to be considered for the grant. (More information on applying for Multi-Modal Fund grants is available in this article.)
Funding Increases for the Low Volume Roads/Dirt and Gravel Road Program
In addition to these new grant programs, Act 89 provides increased funding for the existing Dirt and Gravel/Low-Volume Road Program.  Grant moneys have increased from $8 million per year to $28 million per year under Act 89.  This money is distributed by local county conservation districts for the maintenance of low-volume dirt and gravel roadways.
How do local governments position themselves for Act 89 funding?
All of the programs listed above are competitive grant programs. In order to be selected for an award, grant applications must show the importance of the project to the community and the planning behind the project. This is why communities with a transportation asset management program have a competitive edge in these competitions.
A good asset management program:
collects data about the condition of a municipality's roadways, bridges, traffic signs and signals;
identifies the appropriate type and timing of maintenance, restoration, or replacement measures; and
ranks those needs based on the condition of the infrastructure and its function in the community. (i.e. How disruptive would the impact be if this infrastructure failed?)
When the asset management plan is augmented with planning-level cost estimates, the result is an excellent tool that provides a forward-looking capital improvement program.
In essence, a good asset management and capital improvement plan helps a municipality identify what improvements are most needed in its transportation network and what resources will be needed to complete those improvements. It also helps them proactively plan for the maintenance of those improvements over the long-term.
This is important to PennDOT because it is making an investment in the municipality with these grants, and it wants to be sure that investment will provide a return. Officials do not want to allocate money toward a project that will run into a financial roadblock or permitting issue and eventually be tabled. They want ample information to demonstrate that the municipality has a plan for getting the project designed and built: the kind of information one acquires from an asset management and capital improvement plan.
Essentially, in order to obtain Act 89 grants, a municipality has to be able to:
Demonstrate they can provide the matching funds to get a project completed.
Provide reasons why the project is important to the transportation network on a local municipal (and even better: regional) level.
Submit plans and cost estimates that show exactly what will be needed to get the project through construction.
Prove that they will be able to maintain the project after it is built.
One of the best way to develop this information is to establish an asset management and capital improvement program.
Even if a municipality is not looking to seek grant funds, an asset management and capital improvement plan still makes sense because it will help them identify the best use for the increased liquid fuels funds they will be receiving automatically in order to ensure those dollars provide the maximum return on investment for their community.
(See HRG's related articles on transportation asset management: Better Roads for Less Money with Asset Management and Positioning Yourself for Grant Funding with an Asset Management/Capital Improvement Plan.)
Over the past two years, Act 89 has succeeded in providing new revenue for transportation projects across Pennsylvania and has provided funding for alternative modes of transportation (such as bike and pedestrian path projects, more walkable communities, rail and transit improvements, etc.) as well as smaller (even rural, low-volume) roadway improvements that typically get ignored by federal funding initiatives. It has created new grant sources and enhanced efficiencies by bundling similar projects together.
As a result, hundreds of projects that never would've seen the light of day have become a reality, reducing congestion and improving the safety of our drivers while providing new economic opportunity. (Click here to see a map of projects completed as a result of the increased transportation funding provided by Act 89.)
Thanks to increased transportation funding in Pennsylvania, municipalities will receive increased liquid fuels fund distributions and are eligible to apply for new grant opportunities.
In order to make the most of these opportunities, municipalities should work with an engineer to implement an asset management and capital improvement program that helps them identify projects for grant opportunities and provide the level of detail needed for a successful grant application. Ideally, a municipality will want to work with an engineering firm that has ample expertise in transportation design as well as ample financial planning and grant administration experience.
Even those municipalities who choose not to seek Act 89 grant funding can use an asset management and capital improvement program to ensure they make the wisest use of their increased liquid fuels disbursements.
For more information on how your municipality can position itself for Act 89 transportation funds and/or implement an asset management and capital improvement program, please contact Brian Emberg, P.E., Senior Vice President and Director of Transportation Services.
http://www.hrg-inc.com/wp-content/uploads/2016/01/Money_733x548.jpg
548
733
Judy Lincoln
http://www.hrg-inc.com/wp-content/uploads/2015/04/Logo.jpg
Judy Lincoln
2016-01-26 16:38:09
2016-09-29 14:30:35
Successfully Applying for Act 89 Municipal Transportation Grants