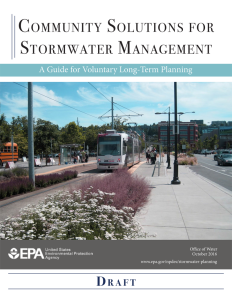 Today, communities must address aging infrastructure and stricter stormwater management regulation (like MS4 permitting) under tight budget constraints. In order to be successful, they will need to take a long-term approach to stormwater management planning.  EPA's new guide can help.
Recently, the Environmental Protection Agency published Community Solutions for Stormwater Management: A Guide for Voluntary Long-Term Planning. The current version is a preliminary draft (the final guide will not be published until later in 2017), and, when it is, it will be accompanied by a website and toolkit that helps communities navigate the recommended planning process.
But even in its preliminary form, the guide provides valuable advice about how to implement a long-term approach to stormwater management planning. Many of the steps outlined in the guide are an integral part of HRG's approach to assisting our municipal stormwater clients.  Here are the major highlights:
Figure out where you want to go.
EPA recommends that you begin by identifying the goals you have for your stormwater management program.  This could include reducing runoff or improving water quality.  It could also include reducing flooding impacts or protecting natural resources like the floodplain and wetland areas.
The process for determining these goals includes talking to municipal staff as well as residents and business owners. One of your first steps should be to identify potential stakeholders in the community and a process for engaging them.  This could be the formation of a stakeholder advisory committee or open public forums.  At this time, you should also identify groups you can ally with as partners: watershed alliances, environmental groups, schools, businesses and community organizations, etc.
Throughout the entire planning and implementation process, you will need to communicate with the public, so now's the time to establish how communication will take place: what media you will use, how often you will distribute information, and exactly what information will be communicated.
Determine where you are right now.
Before you can locate the path to success, you need to know your true starting point.  An early step in any long-term planning process is a thorough assessment of the current condition of your facilities. This includes finding and mapping your infrastructure, then documenting its condition and analyzing its performance.  It means determining the origin and destination of your stormwater management flows and considering future events that could threaten your facilities (significant weather events, new regulation, or the level of development in an area, for example).
This documentation could be made in the form of a paper map or a computerized geographic information system, depending on your goals and budget.
Chart a course.
Now that you know where you are and where you want to go, you can begin to evaluate the best possible way to get there.  In the previous two steps, you've identified your goals for an optimal level of service, and you've determined what your current level of service is.  In this phase of the process, a qualified consultant will help you identify the improvements you need to meet the desired level of service, including capital improvement projects and their associated cost.  He or she will also help you prioritize which projects should be tackled first.
In order to do so, the consultant will work with you to establish objective criteria for comparing various improvement alternatives. Some of the criteria you'll want to consider include cost (not just construction cost but also life cycle costs associated with operation and maintenance), the potential burden on the community, the ability to reduce pollutants, improvement of receiving water quality, and public health benefit.
These steps are really just crucial components of an effective asset management and capital improvement plan.
Put it in gear.
This is the phase where you begin to implement the improvements you've selected.  It includes the creation of a detailed implementation schedule and the development of financial strategies to make sure the program is fully funded.
When looking for a consultant to assist you with a long-term stormwater management planning process, you'll want to find one with ample financial expertise – someone who has extensive knowledge of the financing options available to municipalities, including grants and loans or user fees (among others).
---
HRG can help you evaluate whether stormwater user fees could benefit your community. Check out our guide: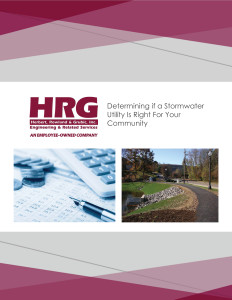 Determining If a Stormwater Utility Is Right for Your Community
It includes:
• Answers to common questions about stormwater utilities
• Advice for how to build public consensus for stormwater fees
• An outline of the early steps you should take when investigating the feasibility of a stormwater utility
Download the guide at
www.hrg-inc.com/stormwater-utility-guide
---
Perform a check-up.
You're not done yet! Once you've started implementing your plan, you'll want to periodically assess how it's working and make adjustments, as needed. Your consultant should clearly outline the metrics you will use to measure results. You'll also want to track any cost savings your improvements produce.  This is important for providing the buy-in to keep the program going.  It will also help you identify ways to reinvest those savings.
As regulation and MS4 permitting requirements increase, municipalities will find that the historically reactive approach they have taken to stormwater management will not be enough to comply. They will need to take a more proactive approach to stormwater management planning based on their long-term vision for the community.  These tips are great place to start for creating that vision.
(If you'd like to learn more about stormwater management planning, visit our Water Resources page for a list of services we provide, more of our Insights on stormwater and MS4, descriptions of example projects we've completed, and profiles of our stormwater design professionals.)
---
Matthew Bonanno, P.E.,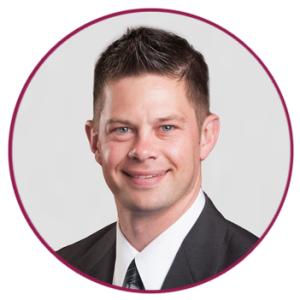 is the civil services practice area leader at Herbert, Rowland & Grubic, Inc. He has 15 years of experience in stormwater management, water resources engineering, and municipal retainer services throughout Central Pennsylvania. He can be reached at (717) 564-1121 or mbonanno@hrg-inc.com
Adrienne Vicari, P.E.,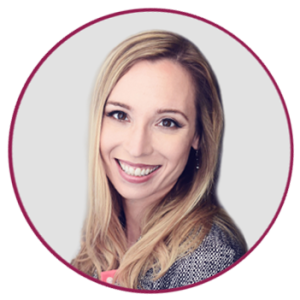 is the financial services practice area leader at Herbert, Rowland & Grubic, Inc. In this role, she has helped HRG provide strategic financial planning and grant administration services to numerous municipal and municipal authority clients. She is also serving as project manager for several projects involving the creation of stormwater authorities or the addition of stormwater to the charter of existing authorities throughout Pennsylvania.
http://www.hrg-inc.com/wp-content/uploads/2017/01/04645-Dowhower-102.jpg
548
733
Judy Lincoln
http://www.hrg-inc.com/wp-content/uploads/2015/04/Logo.jpg
Judy Lincoln
2017-01-06 20:40:34
2017-02-01 15:30:09
How EPA's Stormwater Management Planning Guide Can Help with MS4 Compliance, Aging Infrastructure