This article was published in the Engineers' Week supplement of the Harrisburg Patriot-News in February 2016.
Water is a precious resource, but, during extreme weather events, it can also be a deadly foe.
Without water, you could not take your morning shower, drink your coffee, use bathroom facilities, wash your clothes or water your lawn.
Yet, as crucial as water is to our survival, too much water at one time can be very dangerous: ask anyone who has been trapped in their car or in their home as water rises, like the individuals who were rescued during the massive flooding that hit Central Pennsylvania in September 2011 during Tropical Storm Lee.
Engineers work hard to ensure that communities have enough water to drink, cook, and clean, while also striving to ensure that public and private property is not threatened by water from storms or failing infrastructure, like burst pipes or deteriorating dams.
In order to keep our water clean, engineers must prevent pollutants from entering our local rivers, lakes and streams, and, in order to protect against stormwater damage, they must collect, capture and convey stormwater runoff away from homes and businesses using swales, inlets and piping. These drainage facilities must be designed to handle the sudden influx of runoff that comes with heavy storms and must be maintained in order to work properly. Many innovative drainage systems are designed to collect and infiltrate runoff back into the ground to recharge aquifers and reduce the amount of water that leaves each site.
It's an important job: Even in the United States, hundreds of people become ill from exposure to waterborne illness each year. In 2012, the most recent year for which the Centers for Disease Control has released a report, 431 people across the nation suffered a waterborne illness.  The United States has averaged almost $8 billion dollars in property damage and 82 deaths per year due to flooding over the past three decades, according to the National Weather Service.
But the job to protect the public has become even harder in recent years.
Rapid growth and development puts a heavy strain on our existing infrastructure. New shopping centers, schools, and hospitals bring more pavement, and pavement does not absorb rainfall like undisturbed land does.  Without proper stormwater management techniques, these impervious surfaces have the potential to increase the amount of water being directed into our stormwater pipes, which were not necessarily designed for the increased water volumes.
In addition, the increasing frequency of heavy storms in recent years (and the prediction that this heavier storm activity will continue), places even more burden on our stormwater systems. Localized flooding has become more common and more severe as the frequency and intensity of storms have increased.
Yet, as the demand on our infrastructure grows, the health of that infrastructure is in decline. A high percentage of our pipes and inlets are decades old.  With age comes deterioration, and these drainage systems may not be strong enough to withstand the water flows for which they were designed, let alone the increasing flows they carry today.
Stormwater is under heavier scrutiny today than in the past. Over the past 40 years, engineers have made great strides reducing or eliminating water pollution from industrial facilities and wastewater treatment plants.  As a result, some believe that one of the greatest causes of water pollution today is stormwater discharges, and regulators have focused their attention on reducing this threat with increased regulation, primarily through the Municipal Separate Storm Sewer System (MS4) program.
Today's civil and municipal engineers are responding to these new challenges as they have always done: with creative thinking. Green infrastructure (such as vegetation that remove pollutants from the water before it is collected and conveyed in our inlets and pipes) and stormwater best management practices (like porous pavement that absorbs rainfall) are tools for improved water management.  Newer funding mechanisms like stormwater authorities will help us allocate the funds needed to repair aging pipes and build new infrastructure where needed.

Tough jobs like this cannot be done alone, however. Community support is needed to make sure that funding is allocated and innovative approaches are accepted and implemented. Together, engineers and community members can ensure the safety and purity of our water for generations to come.
---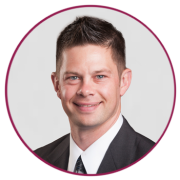 Matthew Bonanno, P.E., is the civil services practice area leader at Herbert, Rowland & Grubic, Inc. He has 15 years of experience in stormwater management, water resources engineering, and municipal retainer services throughout Central Pennsylvania.  He can be reached at (717) 564-1121 or mbonanno@hrg-inc.com
http://www.hrg-inc.com/wp-content/uploads/2016/03/Westerly-Parkway-Flood-Control-Study-Before-e1464894167137.jpg
548
731
Judy Lincoln
http://www.hrg-inc.com/wp-content/uploads/2015/04/Logo.jpg
Judy Lincoln
2016-03-03 13:24:05
2017-02-01 15:47:26
Water Resource Engineers Are Rising to New and Bigger Challenges