Like many municipalities, Carlisle Borough is grappling with the challenge of aging infrastructure. Its sewer system features infrastructure that is more than 100 years old.  Since replacing it all at once is not possible from a financial perspective, borough officials needed to a way to narrow down exactly where investment should occur.  Which projects would provide the most value to Carlisle residents and business owners?  Infiltration and inflow data provided the answer.
Why infiltration and inflow data?
In the words of Carlisle Borough staff, "Inflow and infiltration is really just a symptom of failing infrastructure." By figuring out where extraneous flow is entering the system, we get a hint as to where cracks or defects in the infrastructure may be located.
Josh Fox recently authored an article in the April/May/June issue of Keystone Water Quality Manager magazine on this project with the borough's director of public works Mark Malarich, P.E.
The article discusses how HRG's engineers evaluated infiltration and inflow data to determine what infrastructure needed repairs or replacement the most. First, the borough implemented a 16-week metering program to identify dry weather flow for comparison to wet weather data for the borough's 21 sewer basins.
We then used the data to calculate peaking factor and total infiltration volume for each of the basins and ranked the basins accordingly. After analyzing the data, we determined that some basins had high peaking factors but infiltration dropped off quickly once the wet weather dissipated (like Area 1C in the figure below).  Other basins saw high infiltration volumes for several days after a wet weather event (like area 4 in the figure below).  This suggested that a high groundwater table was contributing a sustained flow via defects in the manholes, sewer mains and sewer laterals.  Therefore, total infiltration volume provided the best data for assessing the overall condition of the infrastructure.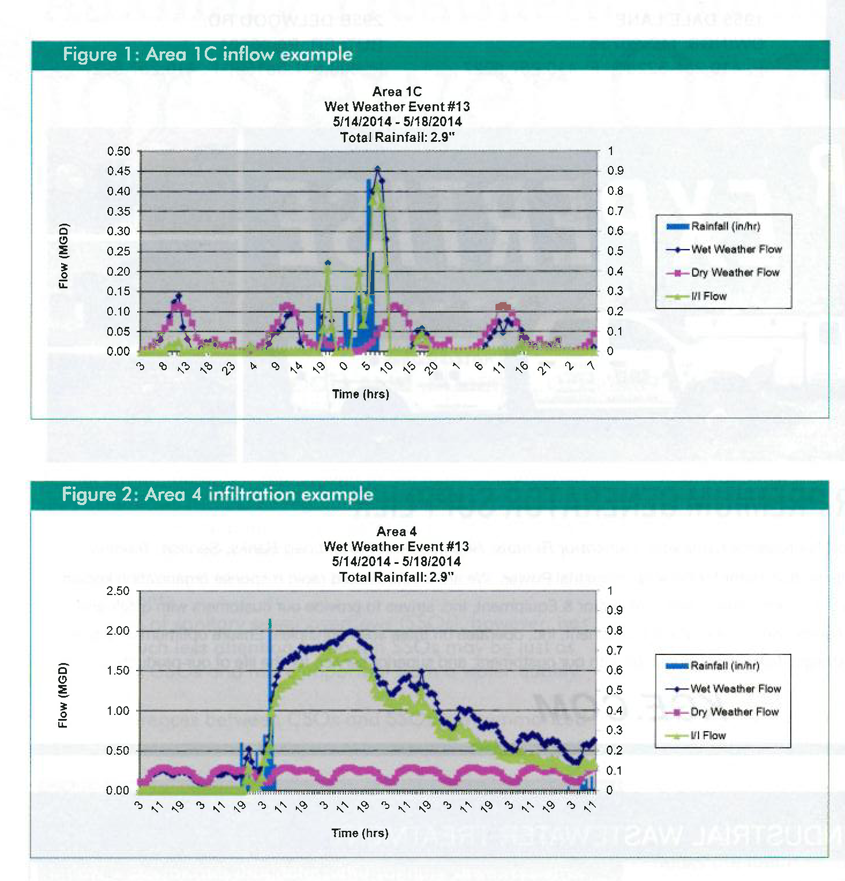 Taking our analysis one step further, we prioritized the basins with the highest total infiltration volume for further investigation and compared the total volume of infiltration/inflow in a basin to its size. By calculating the total infiltration per foot of pipe, we were able to more accurately estimate the severity of damage in each basin.  (For instance, two basins may have had similarly high total infiltration volumes, but one was significantly smaller than the other.  This suggests a higher severity of defects in the smaller basin for that much water to infiltrate in a smaller space, during the same time period, after the same wet weather event.)

Using this data as a guide, HRG worked with the borough to devise a 20-year capital improvement plan for addressing the highest priority needs in the system.  HRG also helped the borough create a financial strategy for addressing these needs.
Rehabilitation of the highest priority basin is being completed in the spring of 2017 and is expected to come in almost $1 million under budget.
Read more about this project in the April/May/June 2017 issue of Keystone Water Quality Manager magazine.
HRG has written a great deal of advice on asset management and long-term infrastructure planning for water and wastewater systems. Read similar articles below:
---
Josh Fox, P.E.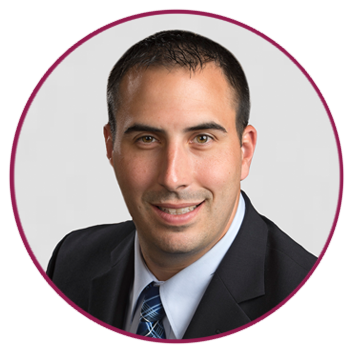 , is the regional manager of water and wastewater system services in HRG's Harrisburg office.  He has extensive experience in the planning and design of wastewater collection and conveyance facilities, water supply and distribution systems, and stormwater facilities.
http://www.hrg-inc.com/wp-content/uploads/2017/04/carlisle-borough-infiltration-inflow-capital-improvement-plan.png
411
549
Judy Lincoln
http://www.hrg-inc.com/wp-content/uploads/2015/04/Logo.jpg
Judy Lincoln
2017-04-26 15:30:17
2017-04-26 15:30:17
Carlisle Borough Uses Infiltration/Inflow Data to Devise Long-Term Plan for Infrastructure Repair and Replacement