by Erin Letavic, P.E.


More than 83,000 homes in Pennsylvania are at risk of property damage from hurricane storm surges, according to a report from a California company specializing in financial and property related business intelligence.  The company, CoreLogic, estimates reconstruction costs for these properties could be as high as $11 billion if all the properties were destroyed.  This makes Pennsylvania the 13th highest-risk state for hurricane property damage.
Though Americans primarily associate hurricane damage with coastal states like Florida and Louisiana, Pennsylvania can also be inundated with storms related to hurricane activity (as anyone who survived the severe flooding of Tropical Storm Lee in 2011 can attest).
In addition, researchers at Penn State University who have been studying weather patterns predict that heavier storms are expected to occur more frequently in the coming decades. For example, a storm with a 24-hour rain total that used to occur once every 20 years is predicted to occur every 12-16 years by the year 2050.  This means, flood events that used to be rare will happen more frequently.
Accordingly, Pennsylvania municipalities should be prepared for heavy storms and the flooding and property damage they can bring. This means every municipality should have a flood preparedness program and should examine its infrastructure construction standards to make sure it is mitigating the risk of more frequent flooding.
The first step in preparing for flood risk is to identify where flooding is most likely to occur and what infrastructure will be affected.
Do you know what parts of your community are in the FEMA floodplain?

Do you know how that floodplain is predicted to change in the coming years?

Do you have critical infrastructure related to your water and sewage treatment system located within that floodplain? What about your power grid?  High-traffic roadways or public transit routes?  Petroleum or chemical storage facilities?

Are your critical community centers located within that floodplain such as the police and fire facilities? Hospitals?  City hall?  Public works facilities?  Shelters?  Communications centers?

Do your sanitary and storm sewer systems have the capacity to handle heavy storms without overflowing polluted water into your local waterways?
A civil engineer with knowledge of floodplain mapping and municipal land planning can help you answer these questions. Then, once the risks have been properly identified, your engineer can help you minimize the risk by upgrading infrastructure and amending codes and ordinances to promote wiser land use.  For example, he or she can examine your local floodplain regulations to confirm they conform to those recommended by FEMA and that they are being properly enforced during the land development and building permit process.
Though it will cost money to take the steps outlined here, the cost of repairing the damage done by a lack of preparation could be much greater. By preparing for storm surge impacts today, municipalities can save lives and money tomorrow.
---
Erin Letavic, P.E.,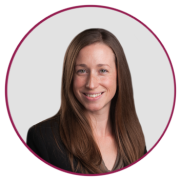 is a project manager in HRG's Civil Group. She helps municipalities throughout Central Pennsylvania manage their stormwater permits and assists with various other municipal engineering tasks such as zoning and subdivision and land development plan reviews.
http://www.hrg-inc.com/wp-content/uploads/2016/03/Westerly-Parkway-Flood-Control-Study-Before-e1464894167137.jpg
548
731
Judy Lincoln
http://www.hrg-inc.com/wp-content/uploads/2015/04/Logo.jpg
Judy Lincoln
2016-06-02 15:09:36
2016-06-22 12:16:46
Tips Municipalities Can Use to Prepare for Flooding