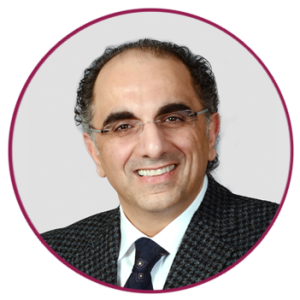 Office Manager / Senior Structures Project Manager
As Manager of the Morgantown, WV office of Herbert, Rowland & Grubic, Inc. and a long-time Morgantown resident, Samer brings over 20 years of transportation and project-management experience ranging from location studies, analyses of alternative structures and roadways to final design of new structures and new highways. Samer's expertise also includes strengthening historic covered bridges and existing structures using fiber reinforced polymer (FRP) composite materials.
Samer obtained his Bachelor's and Master's degrees in civil engineering from West Virginia University. He is a licensed professional engineer in WV, OH, and PA. Samer is a member of ASCE and ASHE; and a former member of ACI 440 Committee, Fiber-Reinforced Polymer Reinforcement.
B.S., Civil Engineering, West Virginia University
M.S., Civil Engineering, West Virginia University
Professional Engineer, WV
Professional Engineer, OH
Professional Engineer, PA
American Concrete Institute (ACI): Former Member of ACI 440 Committee
American Society of Civil Engineers (ASCE)
American Society of Highway Engineers (ASHE)
Association for Bridge Construction and Design (ABCD)
Salem Overpass Bridge Replacement, Harrison County, West Virginia Department of Transportation, Division of Highways
Prior to joining HRG in 2012, Mr. Petro served as the WV Operations Manager and Senior Project Manager for Gannett Fleming, Inc. in Morgantown, WV.  In this role, Mr. Petro was involved in various capacities for the following selected projects:
Headsville Bridge Replacement, Mineral County, WV, West Virginia Department of Transportation, Division of Highways
Dolls Run Bridge Replacement, Monongalia County, WV, West Virginia Department of Transportation, Division of Highways
Morgantown Personal Rapid Transit (MPRT) Facilities Master Plan, Morgantown, WV, West Virginia University
SR 28 over Yutes Run Bridge, Pennsylvania Department of Transportation, District 11
SR 19 Morrisville Bridge, Pennsylvania Department of Transportation, District 12
Purple Line over Anacostia River Bridge, Maryland Transit Administration (MTA)
Automated Train Guideway, Phoenix, AZ, City of Phoenix Sky Harbor International Airport
North Shore Connector, Pittsburgh, PA, Port Authority of Allegheny County
19th Avenue Bridge, City of Phoenix, AZ
16th Street Bridge, City of Phoenix, AZ
Thunderbird Road over Cave Creek, City of Phoenix, AZ
Washington Street Pedestrian Bridge, Phoenix, AZ, City of Phoenix Sky Harbor International Airport
King's Covered Bridge, Pennsylvania Department of Transportation, District 09
Water Treatment Plant Expansion, New Bethlehem, PA, Redbank Valley Municipal Authority
Wastewater Treatment Plant Expansion, Grove City, PA, Borough of Grove City
Evansdale Campus Bridge – Garage, Morgantown, WV, West Virginia University
Prior to joining Gannett Fleming in 2004, Mr. Petro worked with the College of Engineering and Mineral Resources with West Virginia University in Morgantown, WV, as a research structural engineer. His responsibilities included a wide variety of bridge design, rehabilitation, and structural investigation using nondestructive intelligent devices, involving steel, concrete, engineered wood, and fiber reinforced polymer (FRP) composite materials for the following projects:
Wood Bridge, Barbour County, WV, West Virginia Department of Transportation, District 7
Railroad Bridge, Moorefield, WV, West Virginia Department of Transportation, State Rail Authority
Mr. Petro's experience also includes several years with DMJM/Harris (Presently AECOM) in Morgantown, WV as a Project Bridge Engineer.During this time his responsibilities included structural design activities for the following projects:
Elkins Bypass, Elkins, WV, West Virginia Department of Transportation
Mon/Fayette I-68 Interchange and Expressway, Morgantown, WV, West Virginia Department of Transportation
Mon/Fayette I-68 Interchange and Expressway, Morgantown, WV, West Virginia Department of Transportation