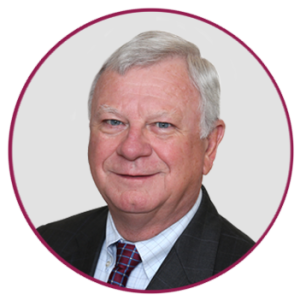 Vice President Financial Services
Mr. McIntosh is a vice president of Herbert, Rowland & Grubic, Inc. (HRG) and is responsible for managing the firm's Financial Service Group. In this capacity, he and his staff provide financial consulting services to water and wastewater utilities, municipalities, and municipal authorities, and provide grant administration and compliance services to the Commonwealth of Pennsylvania.
BS, Accounting, York College of Pennsylvania
Water and wastewater utility financing
Grant administration and compliance
PENNVEST grant application assistance
Mr. McIntosh is a recognized expert in water and wastewater utility financing and has completed numerous articles and seminars on municipal financing, rate structures, and tapping fee calculations. He is also routinely called as an expert witness with regard to these matters.
Because of his expertise, Mr. McIntosh has served as technical advisor to the Pennsylvania Municipal Authority Association and Pennsylvania Builders Association on the development of procedures and language incorporated into Pennsylvania Act 203 of 1990 and Act 57 of 2003. These acts govern the calculation and imposition of capital charges such as connection fees, customer facilities fees, and tapping fees.
Mr. McIntosh has assisted clients with a wide variety of financial needs, including the development of financing plans, user charge systems, and valuation studies; calculation of capital charges and impact fees; and assessments for private and municipality-owned sewer and water utilities. He has also assisted clients with project financing needs including tax exempt borrowings, the preparation of grant and loan applications to PENNVEST, the Environmental Protection Agency, the Pennsylvania Department of Environmental Protection, HUD, and Rural Utility Services.
In addition, Mr. McIntosh has developed specialized computer programs to analyze financial data and perform sensitivity analyses. He routinely provides budgeting assistance and general financial consulting.