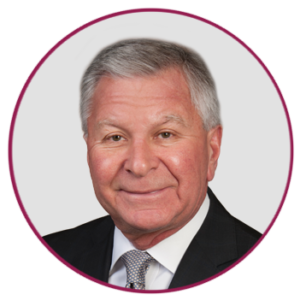 Mr. Grubic is the president of Herbert, Rowland & Grubic, Inc. (HRG), and he is responsible for managing all activities for the firm related to project engineering, business development, organization, and financial administration. He also continues to support many public and private sector clients, participating in all phases of project development from feasibility studies through financing, design, construction, and operations and maintenance.
As an active member of the engineering and business community, Mr. Grubic has held leadership positions in several organizations, including the Pennsylvania State Registration Board for Professional Engineers, Land Surveyors, and Geologists; the Harrisburg chapter of the Pennsylvania Society of Professional Engineers; the Harrisburg Regional Chamber of Commerce; the Harrisburg Builders Exchange, the Board of Directors of Central Penn College, and Mid Penn Bank.
BCE, Civil Engineering, Villanova University
MBA, Business Administration, The Pennsylvania State University
Registered Professional Engineer: PA, MD, and DE
American Society of Civil Engineers
National Society of Professional Engineers
Pennsylvania Society of Professional Engineers
Municipal engineering
Land use and land development
Water resources engineering
Roadway and bridge design
Mr. Grubic has overseen the completion of a wide variety of projects related to site planning and design, water resources, roadway and bridge design, and water and wastewater treatment. He also has extensive experience designing municipal infrastructure and developing municipal ordinances.
Over the years, he has served as an expert witness in numerous court cases involving land use, site development, bridges, and roadway design.
Mr. Grubic previously served as vice president and executive vice president of HRG from 1981 to 1988. He originally joined the firm as a project engineer in 1973 and has been a shareholder since 1978.
Prior to joining HRG, Mr. Grubic performed civil engineering services for the Pennsylvania Department of Environmental Resources, Bureau of Natural Resources. There, he completed investigations, studies, and reports in conjunction with water resource programs in Pennsylvania.