Penn Hills Elementary School – Penn Hills, Allegheny County, PA
HRG provided civil and site design services for the demolition of an existing elementary school and construction of a new school on the same property.
The new school was significantly larger than the existing one, which made it challenging to accommodate all of the site needs within the 25-acre parcel (particularly bus and vehicle circulation needs). In addition, the location of a mine underneath the property provided even more challenges in the form of mine subsidence concerns.
To address these concerns, HRG adjusted the layout of the site to position open space areas over the mine location. This reduced building construction costs by eliminating the need for deep foundation systems.
Our services on this project included preparing site plans, obtaining land development approvals, obtaining NPDES permitting and designing stormwater management facilities, and assisting with construction bidding.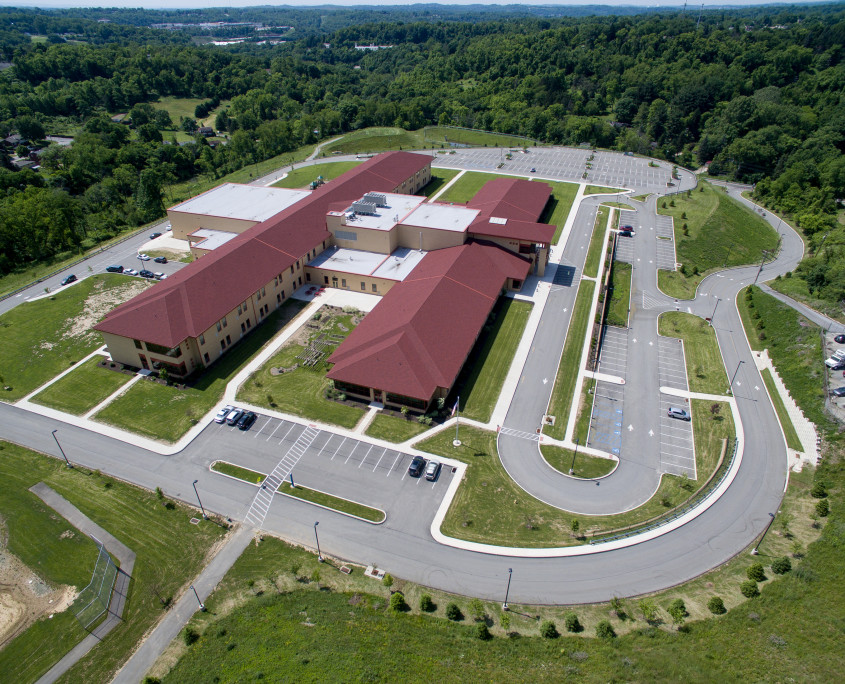 Architectural Innovations, LLC
1003 McKnight Park Drive
Pittsburgh, PA 15237
412.364.4966
Carefully designed a constrained site to accommodate the demolition of an existing school and construction of a much larger school on-site.
Design included parking facilities, access drives, sidewalks, utility connections and landscaping.
Adjusted the site layout to minimize costs associated with mine subsidence concerns.