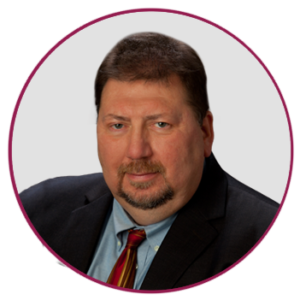 Michael A. Babusci, P.E., PTOE
Transportation Practice Area Leader
Mr. Babusci is responsible for managing the delivery of all roadway, bridge, and traffic projects completed by the firm. He's also responsible for marketing and business development activities within the transportation service group.
Mr. Babusci has more than 30 years of experience in transportation planning and design and has worked in both the public sector (as program manager for the Allegheny County Department of Public Works) and private sector (at several different consulting firms). He has also taught graduate level courses in transportation engineering at the University of Pittsburgh and Chatham University.
Some of the more notable projects he's worked on over the years include the development of a computerized traffic responsive traffic control system for the City of Pittsburgh, the reconstruction of Forbes and Market Street in downtown Pittsburgh, and traffic modeling associated with the development of the North Shore in connection with the construction of PNC Park and Heinz Field. He also managed a traffic safety research contract for PennDOT that lead to numerous presentations at local, statewide, and international engineering conferences.
B.S., Civil Engineering, University of Pittsburgh
M.S. Civil Engineering, University of Pittsburgh
Professional Engineer, PA
Professional Traffic Operations Engineer (PTOE)
Transportation planning and design
Traffic studies & analyses
Traffic signal design
Intelligent Transportation System planning
Intersection improvements
Roadway safety audits
Sustainable and context-sensitive design
Highway safety research
Highway & interchange design
Highway occupancy permits (HOP)
Recreational trail development
Construction monitoring
Public meeting facilitation