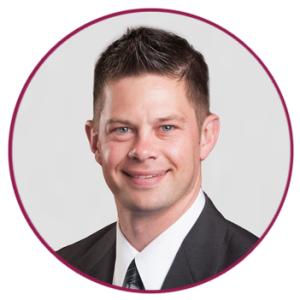 Civil Services Practice Area Leader
Mr. Bonanno is the civil services practice area leader and is responsible for overseeing all civil, municipal and water resource engineering projects completed by the firm throughout Dauphin, Cumberland, Lebanon, and Perry Counties.
Mr. Bonanno has over 15 years of professional experience and has successfully designed and managed many high-profile projects vital to our local community. Under his direction, HRG's eastern region civil service group has seen steady growth and has successfully completed high-profile, complex projects. In this role he has been able to remain dedicated to ensuring current clients are receiving top-notch service while simultaneously engaging in new business development activities.
B.S., Civil Engineering, The Pennsylvania State University
Professional Engineer, PA
American Society of Civil Engineers
Pennsylvania State Association of Township Supervisors
Tau Beta Pi – Engineering Honor Society
Paxton Creek Watershed
Green Infrastructure Community Partners Council
Hydrologic and hydraulic models for the analysis of hydraulic structures
Scour and floodplain delineation
Hydrologic models for watershed assessment
Stormwater management plans and associated municipal ordinances
State water obstruction and encroachment permit applications
Federal Section 404 permit applications
FEMA and LOMR applications
Erosion and sedimentation controls
Drainage systems
Stormwater management facilities and best management practices
NPDES permitting
Municipal subdivision and land development plan reviews
Municipal representation as municipal engineer
Presentation of public bidding documents and technical specifications
Construction contract administration and project delivery
Prior to joining HRG, Mr. Bonanno was a civil engineer designer with Erdman Anthony & Associates. During the summer of 2000, Mr. Bonanno was a civil engineer intern with Litchy Engineering in State College, PA while also serving as a research assistant with the Pennsylvania Transportation Institute in State College, PA. Mr. Bonanno also worked as a PA Department of Environmental Protection assistant and an engineering assistant with Tanoma Mining Company near Indiana, PA.