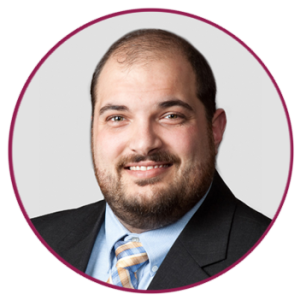 Geomatics Regional Service Group Manager
Mr. Warner began his professional career and experience with Herbert, Rowland & Grubic, Inc. (HRG) and has devoted over a decade to HRG's client-focused, quality-driven services. Matt currently leads HRG's Geomatics Service Group as the Eastern Region Manager responsible for oversight of operations, staff supervision and project management. With a strong background in innovative geospatial technology applications, Matt and his team provide multidisciplinary approaches to diverse project challenges.
Matt holds a Bachelors Degree in Land Surveying and an Associates Degree in Land Surveying Technology from Pennsylvania State University and serves on the Surveying Engineering Industrial Advisory Committee to Pennsylvania State University – Wilkes-Barrre Campus. He is active in professional societies in the Commonwealth of Pennsylvania and New York State as a licensed professional land surveyor as well as in his role within the firm and its memberships at the state and national level.
B.S., Surveying, The Pennsylvania State University
A.S., Surveying Technology, The Pennsylvania State University
A.S., Letters, Arts & Sciences, The Pennsylvania State University
PROFESSIONAL MEMBERSHIP(S):
Affiliated Membership via NYSAPLS membership to National Society of Professional Surveyors
New York State Association of Professional Land Surveyors
Pennsylvania Society of Land Surveyors
Pennsylvania State University Surveying Program: Industrial Advisory Committee, Member
Professional Land Surveyor, PA
Professional Land Surveyor, NY