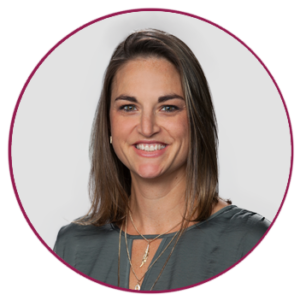 Financial Services Project Manager
Ms. Tralongo has over 12 years of experience providing financial related services in the economic development field and for municipal water and wastewater clients. Ms. Tralongo completes strategic financial planning for clients, which includes the obtainment of federal, state and local project financing, and the development of user rates and charges in order to provide municipal water and wastewater clients a means to recover specific costs and equity in their systems.
As a Financial Services Project Manager, Ms. Tralongo takes pride in helping clients find long-term solutions to address budget shortfalls and ensuring financial security for municipally-owned utilities, by helping to ensure costs providing municipal services are equitably distributed amongst system customers.
Her comprehensive knowledge of available funding programs helps to secure low interest loans and grants to fit project goals and ensure coordination between the technical design of projects and meeting the compliance requirements inherent with subsidized funding. Ms. Tralongo is skilled in rate and, tapping fee studies, wholesale user charges, and the like. In addition, Ms. Tralongo has provided technical, financial and compliance reviews for the Office of the Budget of applications submitted for Redevelopment Assistance Capital Grant Program (RACP) and PENNVEST financing, completing construction monitoring and construction control reviews to ensure financial viability of projects and compliance with state and program guidelines.
MBA, The Pennsylvania State University
B.S., Finance, The Pennsylvania State University
B.S., Management, The Pennsylvania State University
Long-range capital plans and funding strategies
Grant and loan financing and administration
Utility rate studies PA Act 57 capital charge studies
Budget assistance and review
Inter-municipal agreements and wholesale service fee development
PENNVEST financing