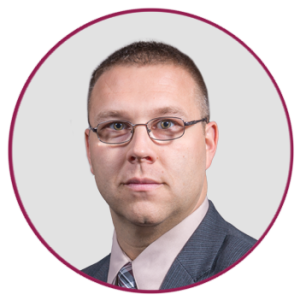 Joshua L. Satteson, E.I.T.
Water
&

Wastewater Staff Professional II
Mr. Satteson is a Staff Professional in HRG's Lewisburg, PA office and works in the Water & Wastewater Service Group. He has over 10 years of experience serving a diverse client base throughout central Pennsylvania. In his role as a Staff Professional, Mr. Satteson provides water and wastewater facilities planning assistance; design and permitting of collection, conveyance, and distribution systems and storage and treatment systems for municipal and private utility projects; and contract administration services during the construction phase of projects. Mr. Satteson also has extensive transportation engineering experience with an emphasis on intersection design, Highway Occupancy Permit (HOP) design, and ADA compliant curb ramp projects. Prior to joining HRG, Mr. Satteson worked in the structural engineering department for the former Penn Lyon Homes in Selinsgrove, Pennsylvania. He was responsible for structural design within modular homes to comply with various state codes and regulations.
B.S., Civil Engineering Technologies, Pennsylvania College of Technology
Engineering-in-Training, PA
Water and wastewater facilities planning, permitting, and design
Construction administration
Sanitary sewer improvements
Water main relocations and extensions
Transportation intersection design
Highway Occupancy Permits (HOP)
Municipal/authority retainer engineer services