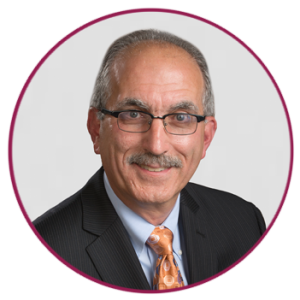 Environmental Regional Service Group Manager
It may be labelled as "environmental" but to you it's something that your business, your project or your investment needs to address to continue to be successful.  Jim has worked in the environmental field for more than 35 years. Initially as a state regulator, he gained firsthand experience with the issues associated with a wide variety of commercial, industrial, agricultural and residential activities found in  densely populated southeastern PA.  Later, with a global environmental consulting company, he gained additional experience managing large and complex Superfund studies as well as transactional due diligence both in the US and overseas.  At HRG, Jim provides and manages projects including real estate due diligence, soil, groundwater and vapor studies, and regulatory compliance.
M.A., Earth Science, West Chester University
B.S., Environmental Resource Management, The Pennsylvania State University
Professional Geologist, PA
With a perspective based on over 35 years in the environmental field, Mr. LaRegina understands that developing a solution to meet a client's need requires not only technical and regulatory knowledge but an understanding of a client's business objectives and risk tolerance. New options for risk-based, regulatory-compliant solutions provide opportunities for innovation and creativity.
As a Senior Project Manager, Mr. LaRegina has managed multi-discipline project teams and a wide variety of projects ranging from time-sensitive real estate transaction due diligence assessments to long-term, complex Superfund studies with multi-million dollar budgets. His projects incorporate three key elements: 1) Use available data first to develop a Conceptual Site Model tailored to the client's site then collect new data only where needed information is lacking or incomplete; 2) Whenever possible, use cost-effective field screening techniques to develop site understanding, not just site data; and 3) Communicate findings in a clear and concise document to enable each stakeholder to take the action needed to implement the desired solution.