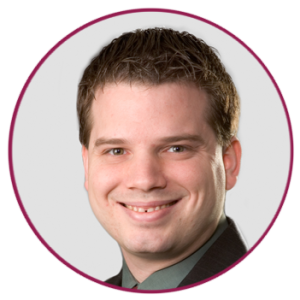 Eric J. Stump, P.E., PTOE
Mr. Stump is the Traffic Team Leader for HRG's Eastern Region and has over 15 years of experience in traffic and transportation engineering. Mr. Stump's diverse traffic experience includes preparing traffic impact studies for developments, reviewing traffic impact studies for municipalities, preparing traffic signal permit and construction plans, developing coordination programs for traffic signals in a system, preparing PennDOT Highway Occupancy Permit (HOP) applications and performing other traffic-related duties.
B.S., Civil Engineering, University of Delaware
Professional Engineer, PA
Professional Traffic Operations Engineer, Transportation Professional Certification Board Inc.
PennDOT Highway Occupancy Permit (HOP) Applications
Traffic Impact Studies
Reviewing Traffic Impact Studies for Municipalities
Traffic Signal Permit and Construction Plans
Coordination Programs for Traffic Signals in a System
Prior to joining HRG, Mr. Stump worked for the Transportation Division of the City of Wilmington where he prepared cost estimates for both street rehabilitation and curb and sidewalk repairs. In addition, he studied intersections and driveways and helped to develop plans for minor traffic related safety improvements, primarily relating to speed control and sight distance. Mr. Stump also served as an intern for the Delaware Department of Transportation (DelDOT) as an inspector where he oversaw the expansion of a three-mile segment of Salem Church Road in Delaware from a 20′ width to a 36′ width, which included the widening of two bridges.