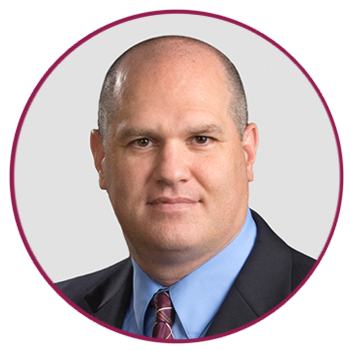 Water
&

Wastewater Practice Area Leader
Mr. Ellinger is the Director for Herbert, Rowland & Grubic, Inc.'s (HRG) Water & Wastewater Service Group. As Director, Mr. Ellinger is responsible for overall quality assurance and quality control on water and wastewater projects and marketing and business development within the water and wastewater service group. Mr. Ellinger has over 18 years of professional experience in planning, permitting, design, construction administration, financial analyses, and project financing of water and wastewater infrastructure projects. He is responsible for studies, designs, and construction contract administration for wastewater treatment plants, pumping stations and collection and conveyance systems; and water storage, treatment and distribution facilities. His duties include project planning, hydraulic analysis, equipment selection and specification, computer applications, contract administration, and overall project management.
B.S., Environmental Engineering Technology, The Pennsylvania State University
A.S., Electrical Engineering Technology, The Pennsylvania State University
Registered Professional Engineer:  PA, VA, MD, and District of Columbia
Central Pennsylvania Water Quality Association
Pennsylvania Water Environment Association
Pennsylvania Municipal Authorities Association
Water Environment Federation
Wastewater Facilities Planning
Wastewater Collection and Conveyance Facilities Design
Wastewater Treatment Plant Design
Municipal/Authority Retainer Engineer Services
On-Lot Disposal Systems
Water Supply and Distribution Systems
Water Treatment Plant Design
Program Management
From 1997 to 2001, Mr. Ellinger was assistant project manager and design engineer with Gannett Fleming, Inc. where he provided technical assistance to municipalities and state agencies. Design work included preparation of construction drawings and specifications for gravity sewers, force mains, pump stations, internal repair of sewers and manholes, and on-lot systems. Tasks also included Act 537 Sewage Facilities Plans, Chapter 94 Plans, inflow/infiltration evaluation, Act 203 tapping fee evaluation, On-lot Management Programs, and sanitary sewer flow metering. He was responsible for schedule and budget oversight, public meeting attendance, and all other management tasks required during design, bid, and construction phase of projects.
Central Pennsylvania Business Journal – 2012 40 Under 40 Award Recipient
Ellinger, Edward A. and Cichy, Matthew D. "Understanding Your Combined Sewer System, Steelton's CSO Success Story."  Pennsylvania Water Environment Association, PennTec Conference, June 2012
Christopher A. Graf, E. Charles Wunz, P.E., DEE, Edward A. Ellinger, P.E., George Myers. "Wastewater to Energy:  Exploiting Opportunities for Recovery in Municipal and Industrial Wastewater." Water Environment Federation, WEF Conference, 2007.