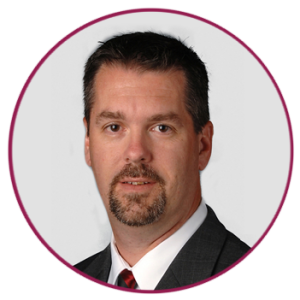 Construction Services Practice Area Leader
Mr. Weikel is the construction services practice area leader at Herbert, Rowland, & Grubic, Inc. (HRG).  In addition to his corporate management responsibilities, Mr. Weikel serves municipal and private sector clients with a broad variety of infrastructure design capabilities.
B.S., Physics, East Stroudsburg University
B.S., Civil Engineering, The Pennsylvania State University
Professional Engineer, PA
Mr. Weikel has diverse experience serving a wide variety of clients, including municipal and county governments, residential and commercial developers, as well as water and wastewater utilities. He is very knowledgeable of the principles and practices of civil infrastructure design, land development, water and wastewater engineering, and construction administration. He is currently working with over a dozen county governments and the Pennsylvania Department of Environmental Protection (DEP) developing county-wide Stormwater Management Plans (Act 167). Some of these projects include Integrated Water Resource Management.
Over the years, Mr. Weikel has provided a wide array of services to governmental agencies. This includes designing infrastructure for roadways, bridges and stormwater; assisting with grant and financial coordination; reviewing plans; and developing ordinances for stormwater
management and land development. He has also provided site planning and design services for numerous retail facilities, senior living communities, and residential subdivisions. In addition, Mr. Weikel has designed several water and wastewater system facilities including beneficial reuse projects. He also has extensive experience in the administration of construction contracts.