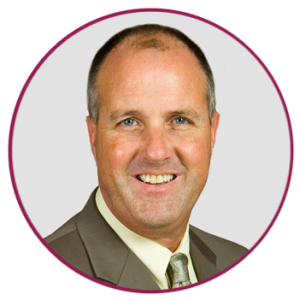 Sr. Vice President
&

Chief Technical Officer
Mr. Emberg began his career more than 30 years ago and has amassed diverse experience through the successful design and management of hundreds of infrastructure projects. His understanding of project management and keen sense of business practices has lead him to his current position as Senior Vice President and Chief Technical Officer at Herbert, Rowland & Grubic, Inc. In this role, he is responsible for the management and oversight of the firm's technical service groups and marketing, client management and the maintenance and execution of quality management plans. Additionally, he possesses responsibility for technical service line development, sales and marketing, and client service.
BS, Structural Design & Construction Engineering, The Pennsylvania State University
Registered Professional Engineer: PA, MD, WV, and OH
American Society of Civil Engineers
American Society of Highway Engineers
American Railway Engineering and Maintenance-of-Way Association
Design Build Institute of America
Bridge inspection and design
Roadway design
Structural engineering
Transportation funding
In addition to his vast civil engineering experience, Mr. Emberg has extensive knowledge of transportation roadway, bridge, and structural design, as well as the funding process. He has guided numerous municipalities through their responsibilities as a local project sponsor on state and federally funded projects.  He has also completed many roadway and bridge improvement projects for state government and is thus very knowledgeable of the standards and procedures that must be followed on such contracts.
Due to his many years of experience in the transportation industry, Mr. Emberg has a comprehensive understanding of related areas of expertise such as environmental studies, and permitting and historical resources as well as their impact on roadway and bridge projects.  He also has extensive training in the Americans with Disabilities Act.
Mr. Emberg has completed a broad range of transportation improvement projects.  Specifically, he has designed or inspected bridges ranging in size from single-span, municipally and county owned structures to multi-span bridges owned by the state (including historical landmark structures).  This includes the inspection, repair, and restoration of the world famous 2,000 feet long 300 foot high Kinzua Bridge in northern Pennsylvania. He has also designed dozens of roadway reconstruction and rehabilitation projects, ranging from single intersections to miles of arterial highway and interstate interchanges.  In addition, he has provided structural engineering services for several maintenance garages and engineering services for a wide variety of transportation land development projects such as rest areas, service plazas, and parking facilities.