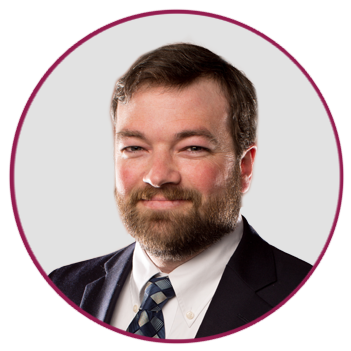 Bradley L. Strittmatter, GISP
Mr. Strittmatter is a Senior Geographic Information Systems (GIS) Specialist with Herbert, Rowland & Grubic, Inc. (HRG). During his tenure with HRG, he has had responsibilities including multiple tasks involved in the development of GIS. These tasks include database design, database administration, application development, project management, project development, data processing, modeling analysis, map production, presentation creation, data collection, and client support. Mr. Strittmatter is involved in developing and maintaining GIS databases and applications for municipalities, counties, authorities, and other agencies and organizations utilizing ESRI's ArcGIS suite of products.
B.A. Environmental Studies, University of Pittsburgh
GIS Certificate, University of Pittsburgh
Certified Geographic Information Systems Professional (GISP)
Previously, Mr. Strittmatter was an Internet GIS Application Developer/Research Associate III with the Delaware Geological Survey at the University of Delaware in Newark, Delaware. He managed web mapping services, created and maintained custom web mapping applications, for an online mapping platform named DataMIL, which served Delaware's Geospatial Data Framework for the State of Delaware and its citizens.
Prior to his work with the Delaware Geological Survey Mr. Strittmatter also served as the GIS Specialist for Sussex County Mapping and Addressing in Georgetown, Delaware. There he worked on the set-up and maintenance of an internet mapping server to serve county tax parcel information to residents of Sussex County. He was also an assistant supervisor to the county E911 address mapping project and performed the role of QAQC and technical advisor to the integration of 911 address data into the county's Computer Aided Dispatch (CAD) system for 911 call response.