Photo by Ruhrfisch.  Published via a Creative Commons license.

There's no reason to wait for legislation about stormwater fees currently circulating through the PA Capitol.  The work you would do to implement an authority will still be required even if the legislation passes.
Stormwater funding is in the news again these days, thanks to three separate bills currently circulating through the Pennsylvania House and Senate:
These bills are designed to allow municipalities to charge a fee for stormwater management services without having to use a municipal authority. (They all contain essentially the same language but are separated into three bills as amendments to separate codes applying to Second Class Townships [1325], Boroughs [1394], and First Class Townships [1661].)
Some of our clients have asked whether they should hold off on developing and implementing their stormwater management program until we know whether these bills will become law or not, and the answer to that question is no. If you want to explore your options regarding a stormwater fee, now is the time to get started. 
The steps you take to implement a stormwater fee will be the same whether you use an authority or are approved by this potential legislation to do it yourself.
The draft language of the legislation states that the fees "may not exceed the amount necessary to meet the minimum requirements of the Federal Water Pollution Control Act … for the construction, maintenance, and operation of stormwater management facilities and systems."
Enacting a stormwater fee via the proposed legislation will not be as simple as picking a round number and passing an ordinance. You will need to carefully consider how much it will cost to meet regulatory requirements and provide the desired level of service to your customers.  This means you will still have to conduct an inventory of your facilities, their condition, and the costs associated with their maintenance and operation – just as a stormwater authority is required to do.  You will also need to identify any future costs related to upgrades and repairs and consider varying levels of service provided to property owners throughout the community – additional steps a stormwater authority is required to do.
Regardless of whether the fee comes under the municipality's name or that of a municipal authority, public outreach will still be necessary to gain support for the stormwater management program and associated fee – just as it would be warranted with the implementation of an authority.
Thus, there is no reason to delay these steps while you wait for these bills to make it through the legislature. All of the work you do in the coming months to inventory your facilities, calculate costs, and gain public consensus will still be useful if the legislation passes.
The legislative process is long. Waiting till this process is complete will take months or even years. In the meantime, stormwater management costs will continue to rise, as MS4 permit requirements become more stringent in 2018 and communities continue to struggle with aging infrastructure, increasing development, and heavier storms.
A qualified financial consultant with expertise in public works and utilities can help you evaluate all of your funding options and determine the best course of action. In order to do so, he or she will have to conduct the steps outlined in this article – regardless of what option will ultimately be selected.
Don't let the flood of stormwater management costs continue to rise in your community while this legislation works its way through the halls of state government. Investigate your options now.
---
Do you want to learn more about how a stormwater utility could fund your stormwater program? Download our guide:
Determining If a Stormwater Utility Is Right for Your Community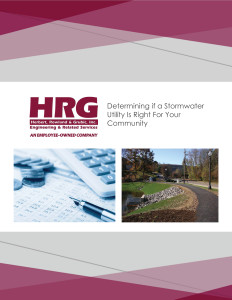 It includes
• Answers to common questions about stormwater utilities
• Advice for how to build public consensus for stormwater fees
• An outline of the early steps you should take when investigating the feasibility of a stormwater utility
Download the guide at
www.hrg-inc.com/stormwater-utility-guide
---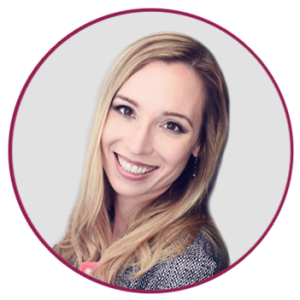 Adrienne Vicari, P.E., is the financial services practice area leader at HRG. In this role, she has helped the firm provide strategic financial planning and grant administration services to numerous municipal and municipal authority clients. She is also serving as project manager for several projects involving the creation of stormwater authorities or the addition of stormwater to the charter of existing authorities throughout Pennsylvania.
http://www.hrg-inc.com/wp-content/uploads/2016/05/Pennsylvania_State_Capitol_by_Ruhrfisch_733x548.jpg
548
733
Judy Lincoln
http://www.hrg-inc.com/wp-content/uploads/2015/04/Logo.jpg
Judy Lincoln
2016-05-06 14:02:20
2017-02-01 15:32:39
PA Considering New Stormwater Fee Legislation