October is National Planning Month, a time to celebrate the professionals who make our communities great places to live, work, and play. That includes several members of HRG's team, so this week we'll be spotlighting some of the people at HRG who've dedicated their careers to planning great communities.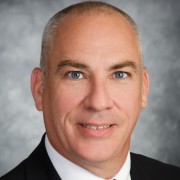 Jamie Keener is certified by the American Planning Association's American Institute of Certified Planners and has almost 30 years of experience in the industry. His resume includes preparing comprehensive plans, subdivision and land development ordinances, and zoning ordinances for communities as well as preparing site plans for industrial, commercial, industrial and residential developments for the private sector.  He has prepared planning studies addressing all aspects of community infrastructure, including water and wastewater systems and transportation.
Why did you become interested in planning as a career?
I wanted to help guide communities in making informed decisions regarding land use, infrastructure, and economic development.
What has been your favorite project to work on, and why?
I don't have a favorite project. Each project is rewarding as I see communties evolve and progress due to the plans we've created together.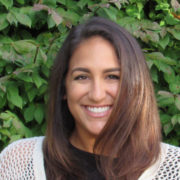 Kirsten is a planner in HRG's Pittsburgh office. She acts as a liaison between community groups, government agencies, developers and elected officials in developing neighborhood plans. She provides information to the public regarding development regulations, assists in resolving citizen and customer issues, and conducts field evaluations and assessments. She makes sure development proposals and site plans conform with codes and regulations and helps communities develop codes that promote the kind of development they want to see. Prior to joining HRG, she was a community development coordinator with Armstrong County, where she helped more than a dozen municipalities apply for and manage grant funding.
Why did you become interested in planning as a career?
I have always had a strong background in research, writing, and editing.  Being able to apply those skills became a natural fit to the planning field, as research and development are paramount to planning. Translating and communicating that research into a deliverable product the clients can clearly understand and implement is also very important to my work in the planning field. It is very gratifying to watch my work be successfully elevated to an implemented, tangible product that benefits a client and their community. 
What has been your favorite project to work on, and why?
Since starting at HRG, I've had the opportunity to work on a variety of projects. Assisting with the creation of municipal regulations (including zoning regulations and subdivision and land development ordinances) has been both challenging and rewarding, knowing that the end result will provide better community decision-making and positive public impact for our clients.  Having the ability to create templates and tools for municipal clients is a great way to take my previous planning knowledge and apply it to my new projects.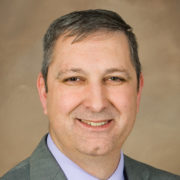 Tim is certified by the American Planning Association's American Institute of Certified Planners and is a two-time winner of the association's Outstanding Plan Award via its Pennsylvania chapter. He also has wide-ranging expertise in green infrastructure and sustainable planning, program management, group facilitation and conflict resolution, public involvement, and financial reporting and analysis. In addition to his many years of experience in the consulting industry, Tim is a member of the Springettsbury Township Planning Commission in York County.
Why did you become interested in planning as a career?
I grew up in Gettysburg, PA  and I was always fascinated in how the town was able to strike a balance between preserving the past and promoting innovation and growth. At the heart of this balance, I discovered planners were the great facilitators/mediators shaping communities, which made me want to pursue my career path.
What has been your favorite project to work on, and why?
I have worked on many memorable projects; however, the one that comes to mind is the shortest effort I spent on a planning project: the Ohiopyle Design Charrette, which spanned over an intensive three days.
Ohiopyle is a regional destination for whitewater rafting, bicycling and outdoor activities located in Southwestern Pennsylvania. These attractions bring approximately 1.5 million visitors to the area each year. As part of the charette, I worked with Ohiopyle Borough residents and members of Ohiopyle State Park to help the community's 75 residents adjust to the influx of people, which caused a significant strain on the community's infrastructure.
Our team recommended designing complete streets for various modes of travel, moving the wastewater treatment facility away from the Youghiogheny River, incorporating green infrastructure stormwater design, revising parking areas and structures, improving regional road and trail connections, and integrating a new visitor center along the waterfront. Many of these recommendations have been implemented since this project was completed in 2008.
Stay tuned throughout the week for more profiles of HRG's planning team members.
http://www.hrg-inc.com/wp-content/uploads/2015/04/Keener-e1454426788822.jpg
547
733
Judy Lincoln
http://www.hrg-inc.com/wp-content/uploads/2015/04/Logo.jpg
Judy Lincoln
2017-10-23 10:15:14
2017-10-25 10:16:06
It's National Planning Month: Get to Know HRG's Planning Team