Herbert, Rowland & Grubic, Inc. (HRG) is expanding its services to include municipal planning tasks such as comprehensive plans, corridor planning, ordinance development, and master planning. The firm is also expanding its delivery of landscape architecture services, particularly the planning and design of parks, recreational facilities, and streetscapes. Along with this change comes the introduction of several new staff members and the promotion of several long-time staff members, as well.
"HRG has been a leader in municipal engineering for more than 50 years," says Western Region Vice President Jason Fralick. "We represent many municipalities around the state, so we are fortunate enough to have a window into the issues that are important to communities and their leaders. Right now, many local governments are looking to establish a strategic vision for their communities over the long-term. They want to make sure their communities are positioned for growth and to offer vibrant and attractive spaces for people to live and work for many years into the future. We want to help them succeed."
While HRG has offered planning services like these to several clients over the years, they have not actively marketed these capabilities. Recently, however, they noticed a spike in client requests for these services and wanted to respond to the need.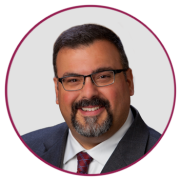 "Many of our clients are recognizing the changing needs of their community and, indeed, a change in the demographics of their community members," says Jim Feath, landscape architecture team leader. "They are also facing development pressures and aging infrastructure challenges under limited budgets.   They know they need a long-term vision to meet these challenges and remain competitive in terms of attracting residents and businesses."
Feath is one of the long-time staff members who is being promoted as part of the firm's response to this market. He has been a landscape architect and project manager with the firm for 18 years but will now serve as the landscape architecture team leader. Chris Sarson, a land planner and landscape architect, will join the firm as a member of his team.
Long-time project manager Ben Gilberti has been promoted to be regional manager of HRG's civil service group in Western PA, and Rob Arnold has joined Gilberti's team as a project manager. Gilberti first joined HRG in 2001 and has amassed 15 years of experience in municipal engineering services such as developer reviews and inspections as well as roadway, water, sewer and stormwater management design. He also has extensive experience in site development, recreational facility design, and planning services.
Arnold has almost 40 years of experience as a civil engineer. He also has extensive expertise in regional planning and project funding due to his prior work as the economic development coordinator for the Northern Allegheny County Chamber of Commerce.
ABOUT HRG
Originally founded in 1962, HRG has grown to be a nationally ranked Top 500 Design Firm, providing civil engineering, surveying and environmental services to public and private sector clients. The 200-person employee-owned firm currently has office locations in Pennsylvania, Ohio, and West Virginia. For more information, please visit the website at www.hrg-inc.com.
http://www.hrg-inc.com/wp-content/uploads/2016/10/planning-LA-services-PIT.png
548
733
Judy Lincoln
http://www.hrg-inc.com/wp-content/uploads/2015/04/Logo.jpg
Judy Lincoln
2016-10-27 15:36:10
2017-10-28 22:30:54
HRG Expands Its Municipal and Landscape Architecture Service Offerings in Response to Growing Demand