Erin Letavic, a project manager in HRG's civil group, published an article in the July issue of Borough News magazine about flood control entitled "Mitigating Flood Risk in Your Borough."  In it, she discusses the costs municipalities face when flooding occurs and offers  tips for how to minimize the risk of flood damage as much as possible.
Topics she discusses in the article include
Understanding your community's flood risk
Improving floodplain management in your community
Expanding vegetation that absorbs flood waters and filters pollutants
Promoting the construction of green infrastructure
Obtaining funding for flood mitigation measures
Gaining public support for flood mitigation measures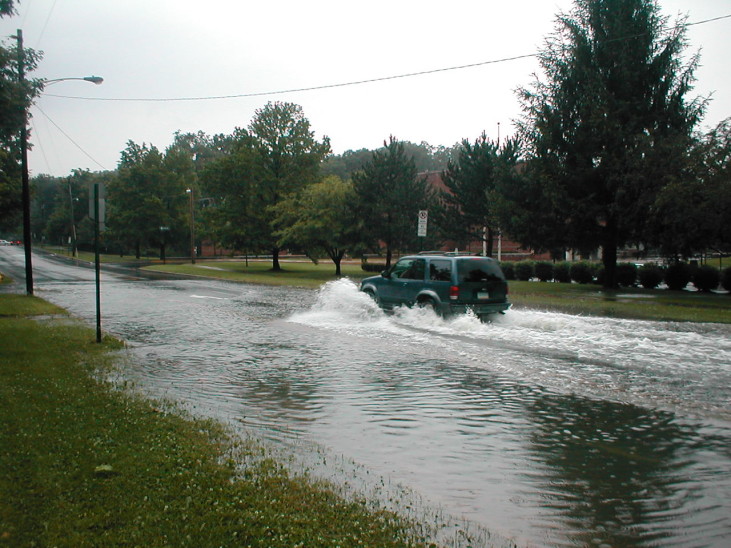 Severe floods can happen in any community, and, when they do, they can wreak serious havoc: destroying homes and businesses, threatening people's safety, temporarily shutting down the economy, and damaging infrastructure.
Communities can manage flood risk by implementing a flood mitigation strategy. The first step in flood control is to determine what areas of your community are most vulnerable to flooding and model exactly how those areas would be impacted by particular flood events. The next step is to make sure your ordinances and codes limit development in flood-prone areas and promote the planting and preservation of vegetation that will absorb flood waters and reduce flood intensity.
Successful flood control plans require cooperation among all stakeholders in a community, so it is essential to involve them throughout the planning and implementation stages. Obtaining grants and loans to support the initiative will help reduce opposition and lessen the impact on tight municipal budgets.
While the risk of flood damage cannot be completely eliminated, municipalities can greatly enhance the safety of their communities with a forward-thinking approach. The planning a municipality does today is key to weathering the storms tomorrow may bring.
Read the entire article here or in the print edition of Borough News magazine.
http://www.hrg-inc.com/wp-content/uploads/2017/06/Featured-Flood-Control-article-in-Borough-News.png
548
733
Judy Lincoln
http://www.hrg-inc.com/wp-content/uploads/2015/04/Logo.jpg
Judy Lincoln
2017-06-28 13:24:38
2017-06-28 13:27:50
Flood Control Article Advice from Erin Letavic in Borough News