---
Dauphin County has eliminated all of its load-posted, structurally deficient bridges with an ambitious approach to infrastructure funding.
Now the county is using the money it's saved to fund a new infrastructure program benefiting its municipalities and private sector.
The program has already funded 10 projects worth $11 million with just a $1 million investment from the county.
Read on to learn more about Dauphin County's innovative infrastructure funding solution.
---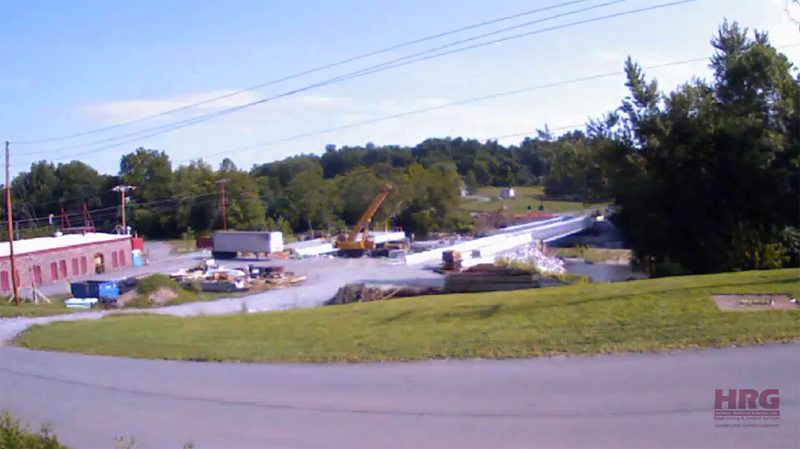 We begin this story in its final chapter, celebrating the construction of the Duke Street Bridge in Hummelstown Borough and South Hanover Township.
It's a story that plays out all over America every day: a local government struggling to address aging, deteriorating infrastructure.
But Dauphin County's story is different. With HRG's help, they've found a solution to the infrastructure funding problem and are turning the page to a new, brighter future: a future they have the freedom to author themselves.
How did they get here? Asset management and capital improvement planning.
Ambitious Capital Improvement Program Eliminates Structurally Deficient Bridges
In 1984, 1/3 of Dauphin County's bridges were structurally deficient. It's the kind of problem many local governments – under tight budget constraints – might find insurmountable.  But Dauphin County knew that solving big problems is not done in one swift motion; it's accomplished piece-by-piece.
Accordingly, HRG designed a long-term asset management and capital improvement planning program for them. It has several components:
Inspecting and assessing the condition of each county-owned bridge every two years.
Identifying the appropriate type and timing of maintenance, restoration or replacement measures.
Creating (and updating) a Bridge Improvement Plan that prioritizes these measures over a 10-year period. (Projects are ranked not just on the bridge's structural condition but also its importance to the local transportation network [as determined by the amount of traffic it carries, whether it's located on EMS or school bus routes, etc.])
Using this data to seek funding.
Leveraging this funding to complete projects over time, addressing the most urgent needs first and steadily whittling that list of structural deficiencies down to nothing.
By taking a proactive approach like this (vs a reactive approach that addresses bridges only after they've failed), Dauphin County extends the life of its bridges, maximizing their usefulness while minimizing their life cycle cost.
They also position themselves well for outside funding. A good capital improvement plan includes plenty of data about how many people rely on a piece of infrastructure and how they would be impacted if it were to fail or be taken out of service.  This information is very persuasive to funding agencies, who want to make sure their investment provides the biggest possible benefit to the community.
But agencies also want to be sure the money they invest will produce results: that the project will successfully transition from concept to construction. A well-designed capital improvement plan does just that. It shows you have identified exactly what is required to get a project built (including the timelines for permits and approvals) and that you know the full scope and cost of what you want to accomplish.  It also shows you have allocated money in advance to get the job done.
This level of detail reassures funding agencies that the money they invest will be used wisely and the project will be completed successfully. (See our article on Positioning Yourself for Grant Funding for more detail.)
In fact, funding agencies are increasingly requiring data like this in their application process, so a capital improvement plan is quickly transforming from a nice-to-have item into a necessary part of your infrastructure approach. (Our article on successfully applying for Pennsylvania Act 89 transportation funding explains this in more detail.)
Many pages have been written about Dauphin County's success with this strategy over the years. (It has been featured in Pennsylvania County News and Road and Bridges magazine among others.)  In addition, the county has won several awards for projects accomplished using this approach: two Road and Bridge Safety Awards, a National Timber Bridge Award, and a historic preservation award from the PHMC.
But the successful completion of Duke Street in 2017 is not just an ending; it's the beginning of a whole new story for Dauphin County. With no more load-posted, structurally deficient bridges to address, their program transitions its focus from replacement to maintenance.  This has enabled the county to create a new program for funding infrastructure, using a portion of the Liquid Fuels funds it used to need for bridge replacements.
Savings Are Used to Encourage Economic Growth With a New Infrastructure Funding Program for Municipalities and the Private Sector
The Dauphin County Infrastructure Bank combines this Liquid Fuels funding with additional money from PennDOT's Pennsylvania Infrastructure Bank to offer loans to county municipalities, businesses, and non-profits at unbeatably low interest rates (as low as 0.5%) for the construction of roads and bridges under their jurisdiction. Over the past three years, the county has turned a $1 million investment into 10 projects worth $11 million.

Again, Dauphin County has its eye on the long view, using its funds to promote economic development throughout its municipalities.
As their example illustrates, the solution to funding our infrastructure is not a short story; it's a novel with many chapters and a carefully planned arc. In fact, it's a story that never ends – with the construction of Duke Street serving as the beginning of a new chapter: the Dauphin County Infrastructure Bank.  This program will, in turn, fund many new stories with new characters: municipalities and private developers rewriting the future of their communities one roadway or bridge at a time.
Are you ready to become the author of your  community's future?
UPDATE: Dauphin County celebrated a ribbon-cutting for the completed bridge in the spring of 2017.  Learn more about the bridge in the video below
---
Do you want to make your community safer and encourage economic growth by investing in infrastructure? Download our guide:
County Infrastructure Banks:

Overcoming the Obstacles That Prevent Local Governments From Fixing Their Roads, Bridges, and Water Systems
It explains
• the benefits of a county infrastructure bank program
• how the program works (i.e. where the money comes from, how projects are selected, and how the projects are delivered)
Local governments want to improve their infrastructure but often don't know where to come up with the money or even how to manage projects of that size and complexity. A county infrastructure bank program solves both of these problems, making infrastructure repair a feasible reality.
Learn how to fix your infrastructure
---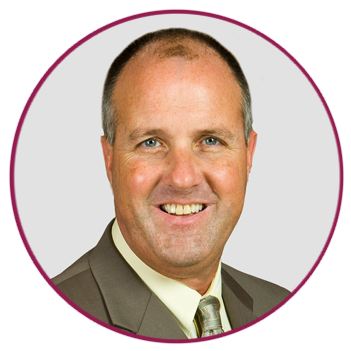 Brian Emberg, P.E., has more than 30 years of experience and has designed hundreds of infrastructure projects. His understanding of project management and keen sense of business practices has lead him to his current position as Senior Vice President and Chief Technical Officer at HRG. He is responsible for the management and oversight of the firm's technical service groups, sales and marketing, client management, and the maintenance and execution of quality management plans.
http://www.hrg-inc.com/wp-content/uploads/2016/09/Duke-Street-Featured-Image.png
548
733
Judy Lincoln
http://www.hrg-inc.com/wp-content/uploads/2015/04/Logo.jpg
Judy Lincoln
2016-09-21 12:07:48
2017-09-05 13:58:28
Duke Street Illustrates an Infrastructure Funding Solution