Could adaptive traffic signals improve traffic flow in your municipality? Read on to learn:
• The benefits of adaptive traffic signals.
• How they work (and what technology/equipment is required).
• How much adaptive traffic signals cost.
• Where you can obtain funding for implementing adaptive traffic signals.
As traffic engineers, friends have asked us for years if we could give them a magic button to turn traffic signals green whenever they approach the intersection. We smile and chuckle at the joke, but the truth is: The technology already exists for traffic signals to sense cars approaching the intersection and adjust their phasing in response.  It's called adaptive traffic signal control, and you may already have encountered it in your travels without knowing it.
What are adaptive traffic signals?
In the simplest sense, adaptive traffic signals adjust the timing of their green light cycles to match current traffic conditions on the ground. They are constantly collecting data about approaching vehicles and creating new timing sequences to match them.
It's this second part that distinguishes them from the responsive signal systems many municipalities have today.  While a responsive system will adjust timings based on current traffic conditions, it can only respond with one of its preset cycle programs – trying to find the closest match it can.  An adaptive system creates a completely new timing sequence that is customized to current conditions.
It's a very efficient way to move traffic through a busy corridor.
How do they work?
Video cameras and sensors collect information about the vehicles approaching an intersection.
Software analyzes this information and creates a customized timing sequence in real time.
The software communicates this sequence to coordinated signals up and down the corridor, so that they all function in sync with each other.
What are the advantages of adaptive traffic signals?
They move traffic along faster and with fewer stops. Signals are constantly being reprogrammed to maximize the green light length and allow the most cars through.  Multiple intersections are coordinated, so that traffic can move freely throughout the corridor, rather than encountering frequent starts and stops.
(It's important to note, however, that adaptive signals cannot create more time or capacity. They simply allocate time in a more efficient manner.)
A study by the Federal Highway Administration shows that adaptive traffic signals can improve travel time by 10% on average. Intersections with particularly outdated timing plans can see travel time improve by as much as 50%.
Our client, Monroeville, saw travel time reductions of 20% when it installed adaptive traffic signals along the William Penn Highway (Route 22).
Adaptive traffic signals increase safety by reducing stops (and thus the opportunity for rear-end collisions).
Monroeville saw an 87% reduction in stops along the William Penn Highway after it installed adaptive traffic signals. It stands to reason this would prevent accidents, and data in other cities bears this out.
In Troy, Michigan, collisions causing serious injury were cut in half after adaptive traffic signals were implemented there.
Crashes fell by 38% in West Des Moines, Iowa, after the city installed an adaptive traffic signal system on the Jordan Creek Parkway.
Photo by Daniel Oines. Published here under a Creative Commons license.
They tame the chaos that often occurs in unforeseen circumstances (like traffic accidents or special events). A conventional traffic signal system can only respond with pre-timed cycles – none of which are likely to be the best approach for an emergency situation like a lane closure caused by an accident or a downed tree.  Likewise, a special event may cause significant, unanticipated changes in traffic patterns that a conventional system could not respond to adequately.
An adaptive traffic signal system can rewrite the timing to fit the changing situation on the ground. Immediately. The moment the event occurs. (When necessary, municipal staff can override the timings manually– while viewing camera feeds from a remote location– to help emergency response times.)
They increase customer satisfaction and reduce complaints.
Drivers spend an average of 36 hours per year waiting in traffic – even more if they live and work in the city. This is frustrating, and people often complain to their representatives about the roadways where they wait the longest.  If you can reduce those wait times, you will reduce the complaints, as well, and relieve driver frustrations.
In the Harrisburg area, drivers have commented to us about how much better it is to drive on the Carlisle Pike and Route 22 corridors since adaptive signals were installed. Many have told us how they used to hit every red light, but now they cruise through a sea of green, making it to their destination much faster.
Photo via the State Farm Flicker page. Published here under a Creative Commons license.
Adaptive signal systems save drivers money and reduce vehicle emissions.
Reducing delays in this way doesn't just save drivers time; it also saves them money. A study by the Texas Transportation Institute estimated that Americans waste more than $87 billion per year on gas and lost productivity due to congestion.  That's more than $700 per driver!  The Centre for Economics and Business Research estimates those costs will rise by 50% over the next 15 years.  But adaptive traffic signals can help us bring those costs down by reducing congestion and delay.
This will also reduce vehicle emissions, providing cleaner air for us all to breathe.
Where are adaptive traffic signals currently in use?
Over the past several years, PennDOT has been working with municipalities to implement adaptive traffic signals across the state.
In Central Pennsylvania, adaptive traffic signals have been installed at more than 40 intersections in Cumberland County and Dauphin County. The primary locations are along the Carlisle Pike and Route 22. Route 422 in Lebanon County and Route 501 in Lancaster County also have adaptive systems.
In Western Pennsylvania, adaptive traffic signals have been implemented along 18 intersections of the William Penn Highway in Monroeville.
In the State College area, adaptive traffic signals are being installed in Patton Township along Valley Vista Drive where it intersects with Green Tech Drive, North Atherton Street, Lowe's Centre Driveway, and Carnegie Drive.   Adaptive signals will also be installed on the Waddle Road Corridor.
In fact, 3 percent of the nation's traffic signals use adaptive signal control technology, and that number is rising fast. According to the Laboratory for Adaptive Traffic Operations & Management at Florida Atlantic University, the number of intersections with adaptive signal control rose by more than 40% between 2009 and 2014. Likewise, the number of agencies using them increased from just 30 to almost 150.  (The laboratory tracks the number of locations using adaptive traffic signals across the United State on a map.)
What does it cost to implement adaptive traffic signals?
The cost to implement adaptive traffic signal systems averages between $30,000 – $50,000 per intersection, according to data from the Laboratory for Adaptive Traffic Operations & Management at Florida Atlantic University.
Other studies by the Institute of Transportation Engineers and similar experts in the field have placed the numbers in this range, as well, but the cost can vary widely. (We found numbers as low as $20,000 per intersection and as high as $65,000.)
One reason costs vary is because adaptive traffic signal systems have many components, and each one has its own pricing variables:
New hardware and software
Detection devices (radar, loops, video)
Controller upgrades
Interconnection and communication changes (if intersections are not already interconnected)
Staff training
Traffic studies
The cost will depend largely on what brand system you choose because different systems have different software and equipment requirements. (Also, some require more training than others.)
The cost will also depend on the current state of your intersections. Many municipalities already have detection devices installed and have already interconnected signals along busy corridors. Costs to implement adaptive traffic signals at intersections like these would obviously be lower than at an intersection that doesn't have these components.
Is there funding for adaptive traffic signal systems?
Yes, funding is available to help defray the cost of implementing adaptive traffic signals.
Programs like Green Light Go and Automated Red Light Enforcement monies could be used successfully to fund these projects in Pennsylvania. (Our article on applying for Act 89 grants provides more insight on the Green Light Go program.)
Full or partial funding could also be obtained through the land development process as traffic mitigation required during completion of a traffic impact study.
Federal Congestion Mitigation/Air Quality funds are another option that has been used in the past.
Other programs that could provide funding include:

The Commonwealth Financing Authority Multimodal Transportation Fund
PennDOT Multimodal Transportation Fund
Pennsylvania Infrastructure Bank
Pennsylvania Municipal Liquid Fuels Funds
In Conclusion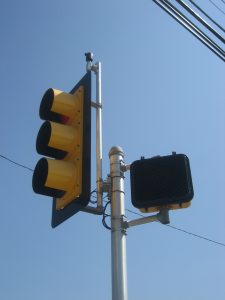 Even though it is a significant investment, adaptive traffic signals may be worth the cost because of the benefits they produce:
reducing travel time and stop frequency,
reducing the number of rear-end collisions,
increasing customer satisfaction,
reducing the costs of congestion (like fuel and lost time), and
reducing vehicle emissions.
Adaptive systems can also handle unforeseen circumstances like a traffic accident or special event traffic better than conventional systems can.
Municipalities who do implement the technology should budget $60,000 per intersection, but the actual cost will depend on the system the municipality chooses and the current technology deployed on its intersections (i.e. the changes or upgrades the intersections will require).
Funding from grant programs like Green Light Go and Automated Red Light Enforcement can be used to defray these costs.
To discuss how adaptive traffic signals could benefit your municipality, contact Eric Stump or Darren Myer.
---
Eric Stump, P.E., PTOE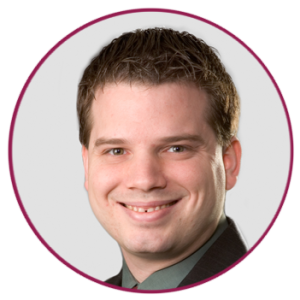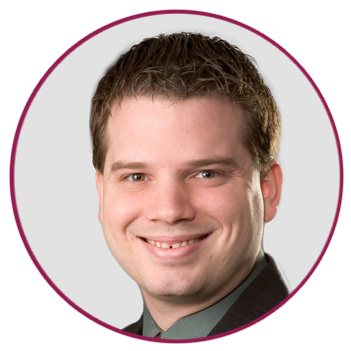 , is the traffic team leader for HRG's Eastern Region. His experience includes preparing traffic impact studies for developments and reviewing them for municipalities, preparing signal permit and construction plans, developing coordination programs, preparing Highway Occupancy Permit applications, and more.  He has provided municipal review services for several municipalities implementing adaptive traffic signals and recently designed a system for Derry Township.
Darren Myer, P.E., PTOE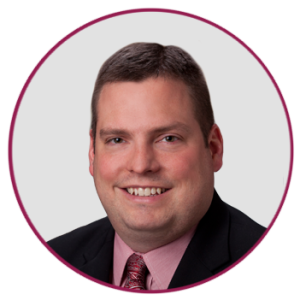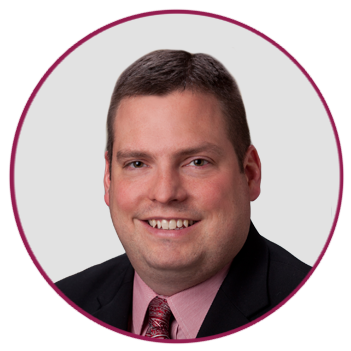 , is the manager of transportation services for HRG's Western Region. In this role, he oversees the delivery of all roadway, traffic, and bridge projects HRG completes in Western Pennsylvania.  Myer also serves as the traffic engineer for several municipalities, including Monroeville, which recently implemented an adaptive traffic signal system along the William Penn Highway.
http://www.hrg-inc.com/wp-content/uploads/2017/01/ATS-featured-image.png
548
733
Judy Lincoln
http://www.hrg-inc.com/wp-content/uploads/2015/04/Logo.jpg
Judy Lincoln
2017-01-17 16:15:10
2017-05-26 16:11:07
Adaptive Traffic Signals Reduce Delay, Increase Safety, and Improve Public Satisfaction