Join us Monday at the annual PSATS Conference when HRG's Financial Services Manager Adrienne Vicari will be presenting a workshop on Derry Township's experience forming a stormwater authority.
Though communities have been charging fees for stormwater across the U.S. for years, stormwater authorities are still relatively new to Pennsylvania.  Township leaders rightfully have many questions about whether forming a stormwater authority would be the best choice for their community (and whether residents and business owners will support the idea).  The best way to get those questions answered is to hear from another township who's already thought through these questions!
Adrienne will be co-presenting this workshop with Michael Callahan, the stormater program coordinator at Derry Township Municipal Authority; Wayne Schutz, the executive director of the Derry Township Municipal Authority; and Lee Stinnet, esquire at Salzmann Hughes, PC.
Get up-to-the-minute info about PSATS' 2017 Annual Conference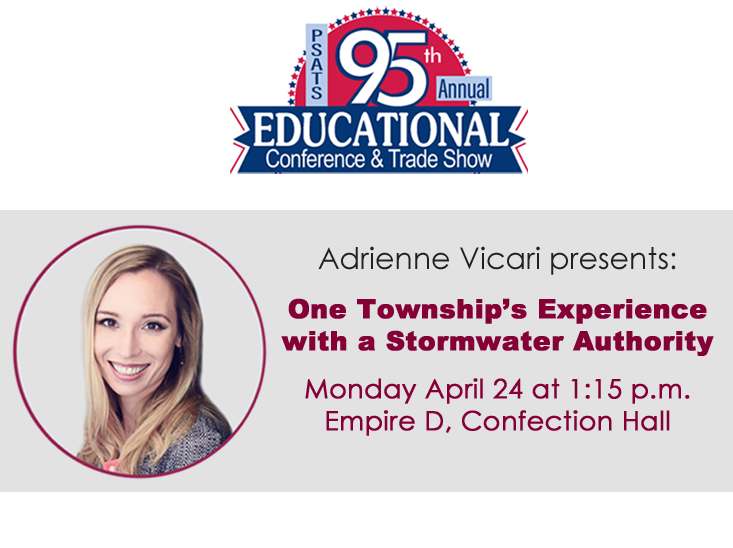 Do you want to learn more about how a stormwater utility could fund your stormwater program? Download our guide:
Determining If a Stormwater Utility Is Right for Your Community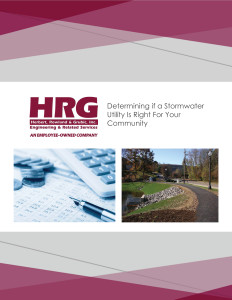 It includes
• Answers to common questions about stormwater utilities
• Advice for how to build public consensus for stormwater fees
• An outline of the early steps you should take when investigating the feasibility of a stormwater utility
Download the guide at
www.hrg-inc.com/stormwater-utility-guide
http://www.hrg-inc.com/wp-content/uploads/2017/04/PSATS-2017_Vicari-presents-stormwater-authorities.png
548
733
Judy Lincoln
http://www.hrg-inc.com/wp-content/uploads/2015/04/Logo.jpg
Judy Lincoln
2017-04-21 12:56:44
2017-04-21 14:03:21
Adrienne Vicari to Present at PSATS 2017: Derry Township's Stormwater Authority Experience